Dynasty Chinese Restaurant revisited
Last week my aunt from Kuching came by Miri, so we dedcided to go Dynasty Chinese Restaurant. Although I have been there a couple of times but I do not mind going that frequent since the food and service is there is superb, with a reasonable price tag as well. Here are the dishes we ordered.

The Fried Vermicille with seafood texture was just right and not to salty.
The vege with cheese was very unique my first time having it and I like it.
It was a bit salty but the chicken was very tendered and aroma of the herbs blended in well.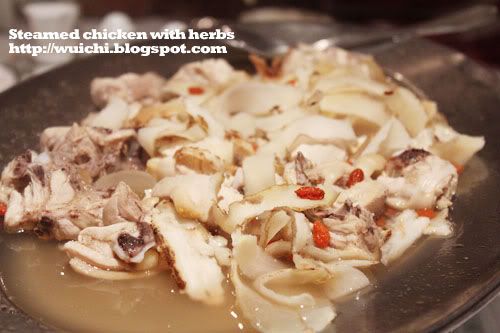 What can I say? I'm a big fan of tofu, plus they made their tofu.
The ribs was freaking huge ZOMG! It is so worth money ordering this.
To get there.

View Larger Map
Labels: Chinese food, Dynasty Hotel Miri