Peking Duck
A couple of weeks I went for the Peking duck at Imperial Hotel, it is said that their peking duck is very nice. So I can't wait to sink my teeth into the succulent meat and the crispy skin.

The duck being presented by the waiter Mark.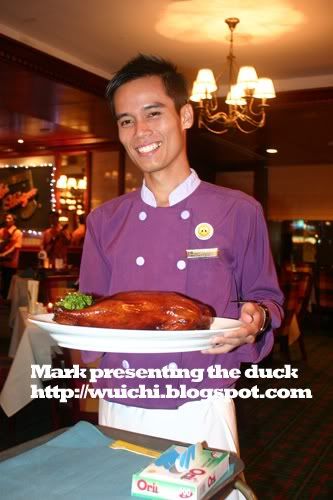 The slicing begins.
We went for the three flavors, the pan cake, soup and fried with dried chili. Me and my friend could not really finish the whole, the duck was quite big. Making it perfect for 4 persons, unless your appetite is the Hulk's then you'll have no problem settling yourself.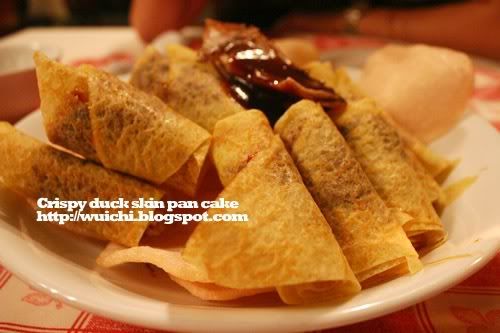 The price is quite reasonable as well, I only forked out less than RM70.00 and if you do go for it, get it fried with dried chili it's really nice if you love spicy food.

Labels: Chinese food, Imperial restaurant, peking duck