Breakfast at Mcdonald's
I know it's not such a big deal to have breakfast at Mcdonald's, but you have say that it is something for the people in Miri ever since Mcd open it's first 24hrs branch here. A lot of people have been flocking their way up, even those staying 30km away from it, makes you wonder why right? I don't know as well since we already have one Mcd at Bintang Mall.

The new Mcd is located at Permy Jaya which is 15km from my where I live, since I was on my way up to meet my friend so why not have breakfast over there.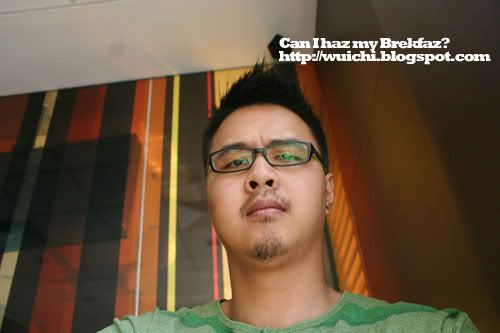 Ignore the face, this how I will look like when I'm really hungry.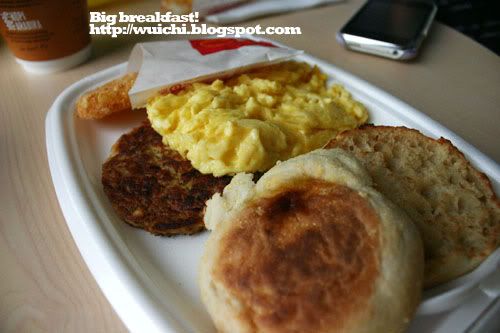 I ordered the big breakfast with the two hot cakes & a sausage, while my friend had the Mcmuffin and all I can say is "yummy". It's good to have something for breakfast for a change instead of the daily kolok mee, have you get your breakfast at Mcd?

Labels: fast food, Mcdonald's, Miri City