Chinese & Indonesian food
A month ago, I brought my dad to Imperial restaurant to celebrate Father's day. We had this, three hot cold appetizers, Asparagus and steamed green snapper with choy boh. I find the Chinese appetizer is almost a must before the feast, but not for me I just ordered because I have no idea what to have. I liked the green snapper, the soft flesh of the fish compliments the crispy choy boh for the taste. I am glad that me pappy likes it.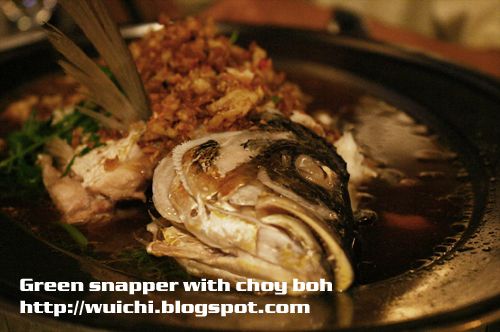 A couple of weeks after that, I patronized restaurant muara for their famous Nasi lalapan. I have tried the lalapan there, the sambal that makes the food taste brilliant and numbs your lips and tongue at the end of the meal. It made me sweat bullets during the meal, I had the Keli(catfish) since not many places actually serve that fish. I had doubts on the fish, because of the well known reputation for having the freshwater or fish food stench. It does not have it at all, excellent work.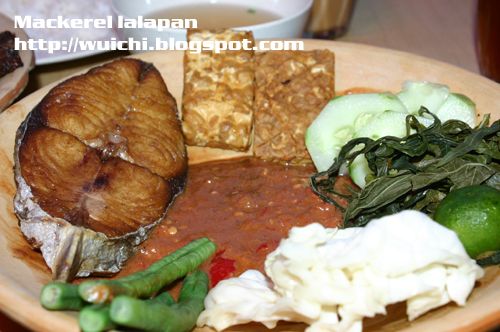 The place is so freaking pack that you have wait for at least 20 minutes to get your served on the table, however I am not going back there to eat anymore. It is not because of the bad service or bad tasting food, trust me almost everything fine. It was some very disturbing information given to me, which has made me strike the restaurant off my list.

Labels: Chinese food, Imperial restaurant, nasi lalapan, restaurant muara