Wong Kok at Pavilion
On my last day of KL trip, I decided to go pavilion to buy mooks! yes I heart mooks, even before I go KL I have already made plans to get it. Before getting my stuff, I met up with an awesome photographer and a blogger who needs no introduction.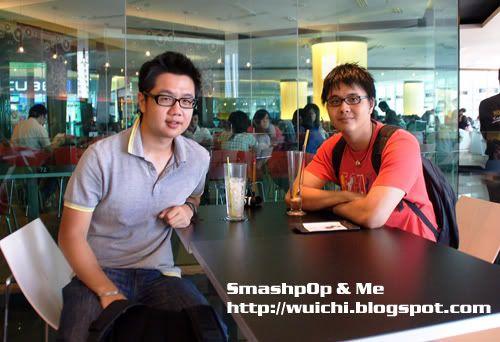 Photo courtesy from Smashpop
We met up at Wong Kok at Pavilion for a drink, after that I met up with Joe, Kennedy and Pearl. Why not much photos? because my poor compact digital camera broke down since the first day in Kl so no photos *sob sob*till then, no idea when is my next trip to KL.
Labels: kuala Lumpur, smashpop, wong kok