Sucker for limited edition
I admit that I can be a real sucker for the word"limited edition" the magic two words that will whip up a mayhem. But you have to admit that strategy works very well in the retail world, the item is of course nevertheless spanking nice and cool. Last month When I was in KL, I saw this in Isetan supermarket. I remember seeing it in FHM, so being the sucker that I am and I bought it.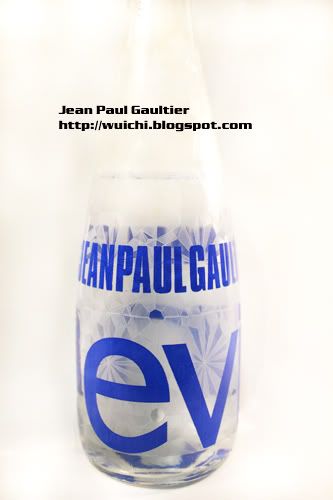 It's Evian's annual limited edition bottles, I only managed to collect three of it including this one. Now and days, celebrity would collaborate with almost any agencies or anyone to create the hype which will reward their pay cheque handsomely. If you ask me what is so special about this? it is just evian mineral water right? Yes and I like the bottles the designs they came out with is unique and it is a join collaboration with Jean paul Gaultier, no who he is? click
here
.
Labels: evian, Jean Paul Gaultier, kuala Lumpur