Back from Holiday
I am back from KL, I had a great time shopping there and the time I spent there was too short. Two days was simply not enough, I need at least a week! I understand that some of you guys were busy and not been able to meet up, that is alright. After all I can drop by again, there was something that made the trip really miserable.

I only had my trusted compact digital camera to take some photos, and no it really made me more miserable. After taking one snap of the city from my hotel room, the LCD display started to blink, the next thing you know it went "kaput" and I said "NOOOOOOOOOOOOOOOOOOOOOOOOOOOO" my only source of taking photograph has let me down and gone bonkers on me. I only ended up with one lousy photo, but let us look on the bright side, at least I found out that the problem with my DSLR was the lens not the camera body and I got a new lens which is working fabulously.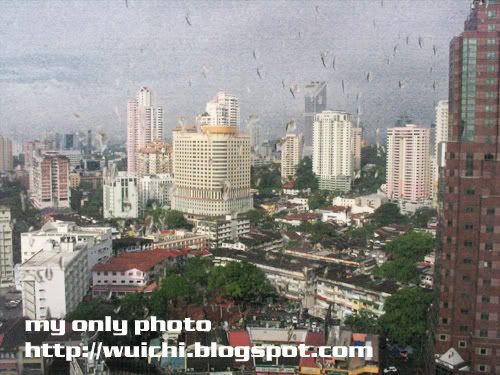 To you buggers who refused to help and kept asking me to send my DSLR straight for repairs, screw you guys! I could have wasted my money on unnecessary repair and thank God I did not.

Labels: holiday, kuala Lumpur, random