Soho Irish Bistro & Pub Miri
Soho Irish bistro & pub is one of the latest addition for the food beverage outlet in Miri, I have patronized the place a couple of times but I always forget to bring my camera and that is why I have brought my camera yesterday and to try out the food there. Since Aaron is back from KL, me, Sk and Yeo decided to meet up to have some drinks, while I wanted to have dinner over there.

I started with a half pint of Guinness, I ordred the Soho Chicken Cordon Bleu. The Filipino waitress seems to be a bit a blur when it comes to ordering, when I said I want "a half pint Guiness" she was like"huh?" and I thought that Pinnoys speak good English? I guess they cheated the employment agency company that they can speak good English just to land a job here in Miri, never mind about that at least I got my orders right.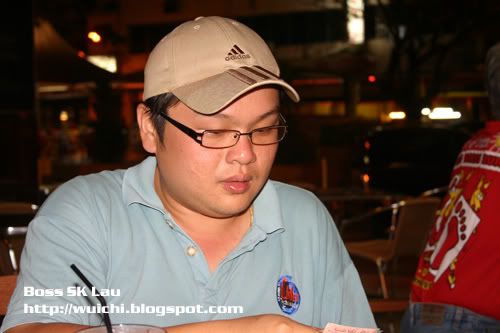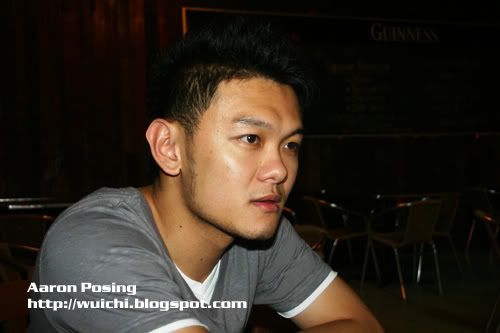 The chicken Cordon bleu is alright, I thought it would be breaded but it is not. Not the usual cordon bleu I get, However the presentation is nice. The portion is a bit small, for a big eater like me. Later on I ordered a bottle of Budweiser beer, again the Filipino lady looked like she is lost in translation. I had to point it out in the menu, then she knew what I wanted. Budweiser beer is actually too light, it tasted pretty much like water. Rining stopped me from ordering the last time, at least I get to know how does it taste now.

If you are looking for a place to have some drinks and food, Soho is actually a pretty nice place to hang out. My only concern is, the al fresco dining area has out numbered the indoor dining area. If both areas are fully occupied and if there is a heavy down pour, I don't know where are the customers going to seat.
Labels: drinks, food, Soho Irish Bistro Pub Miri