Zaika , Authentic Indian Restaurant.
I've been wanting to try out Zaika since their opening, but I have no get the chance to do so. Yesterday Tracy asked if I wanted to go Zaika, I answered "yes"without any hesitation. So thank for suggesting it for lunch, everyone was hungry at the time and it is a good timing.

The four of us drop by there for lunch, Zaika is just above Fratini's restaurant. I like the ambience and the decors that blends well with the restaurant's theme, the music played there is a good too and it gives you the sort zen feeling or feeling like in a trance. My friend almost fell asleep to the music, LOL!

Now I cannot actually remember exactly what is the name of the dishes that we order, but I will do my best to name the item. We had Tandoori chicken, lamb, 4 types of Naan bread, mix vegetables, and briyani rice all recommended by the waiter. Before the food is serve, we were given appetizers. It is like those pappodom crackers usually served in other Indian restaurants. After 10 minutes, our food is served.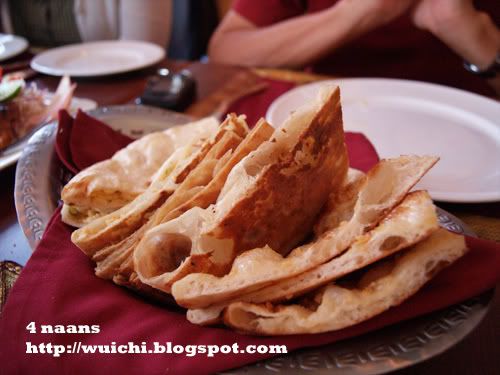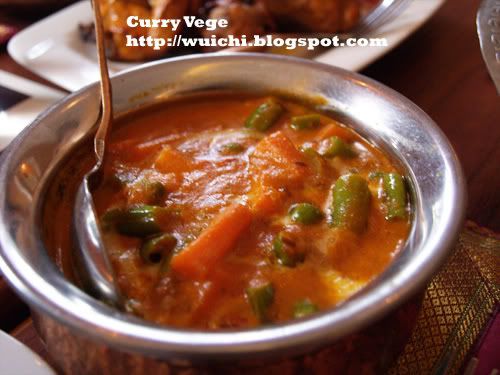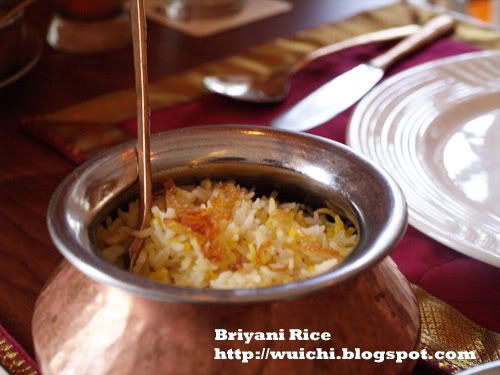 I love the mix vegetable thing, the spiciness and the aroma of the spices is lovely. The mango lassi was one the best I have ever had, it was very potent but super nice. My Overall POV, the food, the service is all good. Would I go back? the answer is yes I would go back for more Indian food.

Labels: food, Indian Food, Indian Restaurant, zaika