Starbucks coffee in Miri
The first coffee franchise outlet that opened was San Francisco coffee, follow by coffee bean. Recently starbucks has open one of their outlet here in Miri Bintang plaza. I have only tried starbucks a couple of times when I was in KL, since they are here and s a coffee lover I might as well drop by to check it.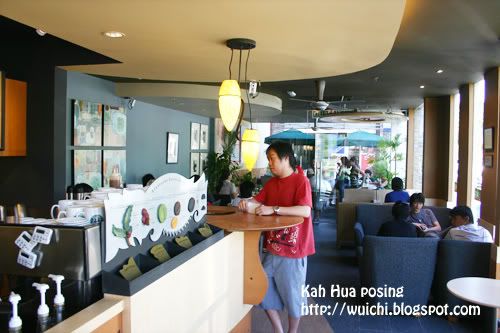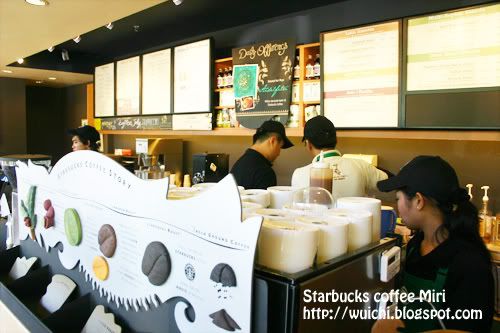 The ambience of the place is great, decorated with artistic decors and the color of the interior blends well the theme. Service is excellence, I asked for a recommendation and they did not disappoint me. Any food & beverage outlets that I patronize, I would usually do that to see what is their flagship dish or signature items. I had the mocha with coffee Jelly, Eric had the Caramel and Rin had the Java Bean.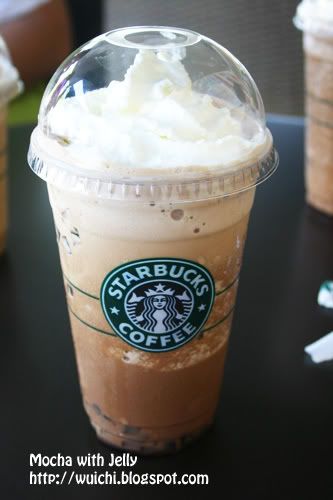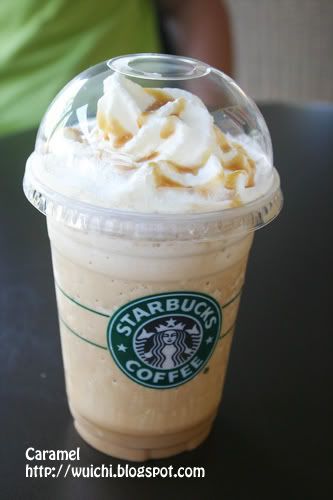 The iced blended is not too sweet, the coffee taste is there and it is not masked. Which is good, unlike other places you usually don't taste the coffee and it is always too sweet. Just one more thing, parking in bintang plaza is a real bitch Lucky for me I stay a few blocks always so I can always walk there. It is good to see more food & beverage outlets opening here in Miri, next stop Soho, Secret recipe, and Zaika.

Labels: coffee, starbucks coffee