Sunday Lunch: Pork loin
It has been a while again since I have step food in the kitchen, today I had an extremely late Sunday lunch. Today's menu is Pork with potatoes and carrot.

Here we go, you need a piece of lean pork meat. Preferably the loin.
Season pork, sliced up some potatoes.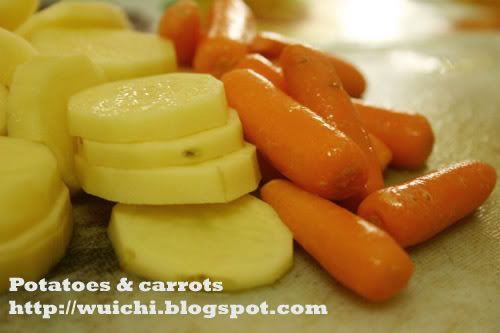 Sear the pork, put it the oven for 20 minutes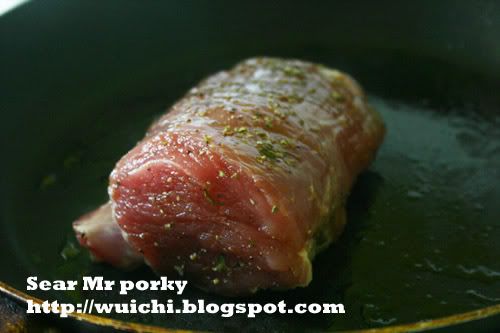 Pork loin with potatoes and carrots, is ready to serve.
Labels: food, pork, Sunday Lunch