Curtin Carnival 08
Last Saturday I went to the curtin carnival held at the university compound, It is one of curtin university annual event.
Joe
and a few more guys were there as well, I was there to help out for
Borneo fitness
. There was lot of food counters everywhere, most of the food were made by the students themselves. Which was a good effort, students can show their cooking skills. The borneo fitness counter is just beside monkey tattoo's counter, there a couple of guys getting tatts right on the spot and I bought one of their shirt.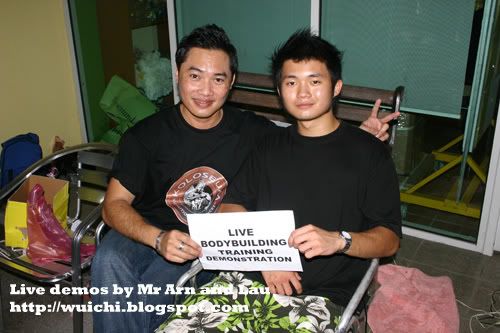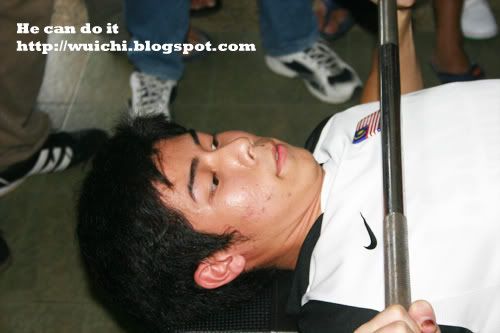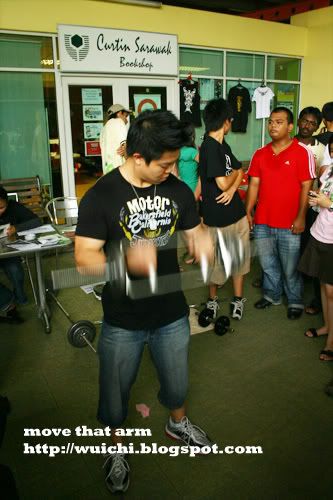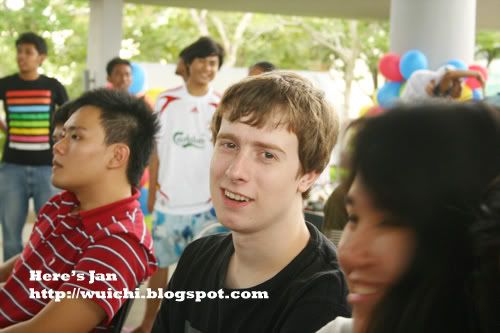 One of the main event there was the curtin strong man, contestant will need to go through a few psychical test such as bench press, shoulder press, barbell curl. Although the weights are pretty light for the challenge. Do not be fool by the light weight, despite the weight the repetition is the thing that made them tired and they have to endure it. The last challenge was the front lateral raise, to see who can hold dumbell the longest. The challenge and the curtin strongman was won by Jason, hope to see more strongman or iron man competition.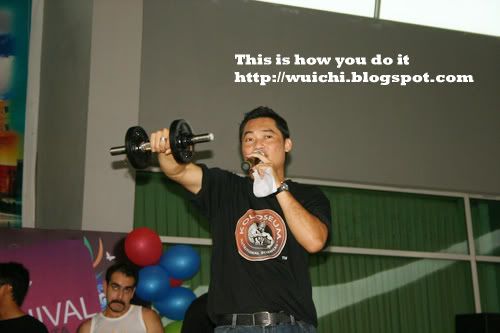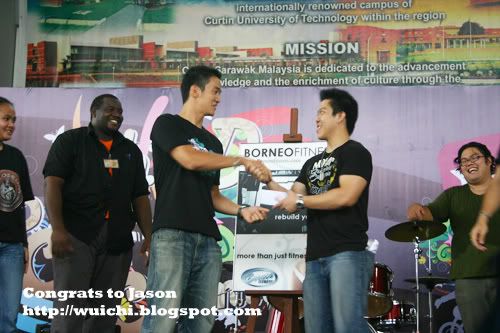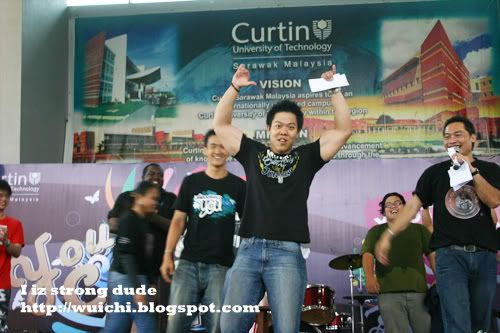 Labels: Curtin university, Miri City, Strongman