RWMF after math 2
It was day 2 after RWMF in Kuching city, I decided to drop by the spring check out the place. The spring shopping is pretty big, I heard that they are using a New Zeland shopping mall concept where the building is only 3 storeys high and the structure is wide to accommodate tenants.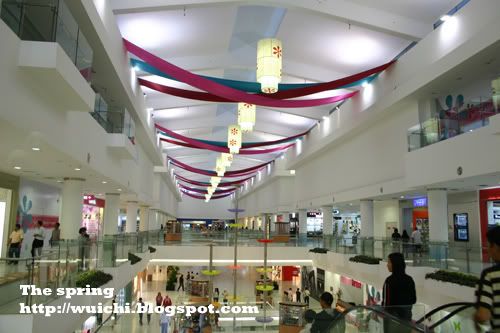 I met up with
Irene
in the spring, she was hungry since she just woke up from her beauty sleep. We dropped by big apple donut to get some light meals before going for a proper meal, we got the durian, cheese, almond, pink panther, mango, and green tea. The donuts was alright, not as good as J.co donuts. My favourite is the durian flavour, very nice for durian lovers. The staff at big apple donut were not friendly at all, why is that fast food chain outlet's staffs are always like that? *sigh* such a big disappointment.
We went to this shop call life cafe at carpenter street, Irene told me that the "Mah Lat Mien" is one of the best dishes to try there. "Mah Lat" means hot and numb, must be the effect of the spiciness that caused the tongue to be numb, we both had the Mah lat mien and some fried dumplings. The noodles is good, spiciness kicks in during the 2nd or 3rd bite. After that you do not feel that spicy any more, since it has been numb. I was sweating bullets after that, the effect is strong that our stomachs got it as well and we had durian donut earlier. I lost my appetite after that, but it is recommended because it is just nice. Just another reminder, do not ever mix durian and mah lat mien. bad combination.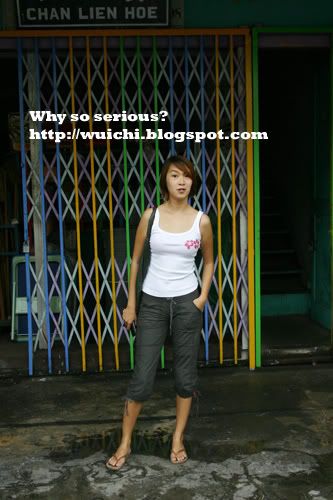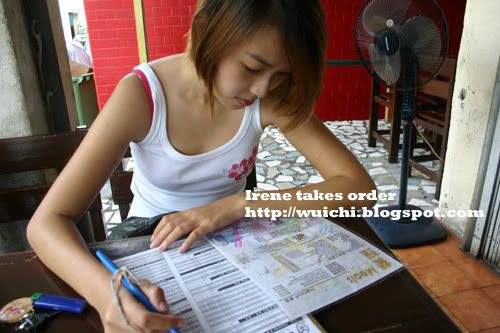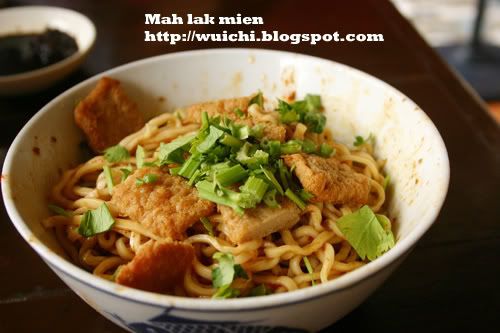 We then saw the really nice red color wall of the temple, I thought it would make a nice place to take some photos and we did some silly pose.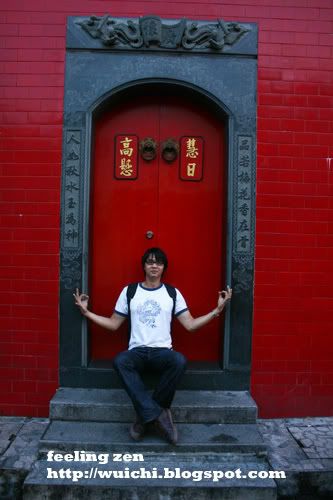 Labels: Big apple donuts, kuching, Life cafe, Mah lat mien, noodles, The spring shopping mall