German beer
When I was in Kuching last month, I visited the green height neighbourhood mall. The supermarket sells all sorts of imported goods there, which can be burn a hole in your wallet. I saw this weird looking fruit, it was very expensive as well. I found out from Irene that it was actually a
horned melon
from Africa, it looks very weird but interesting.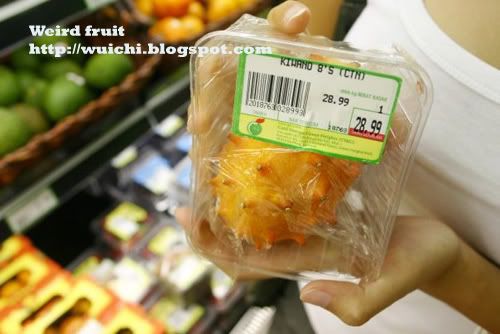 I saw some imported beers on the rack, I decided to buy one back to try. It is
Warsteiner premium verum
, I have never heard of this before, I am anxious to try it. All the wordings on the bottle is in German, I have no idea what does it say and I need Jan my German friend to translate for me.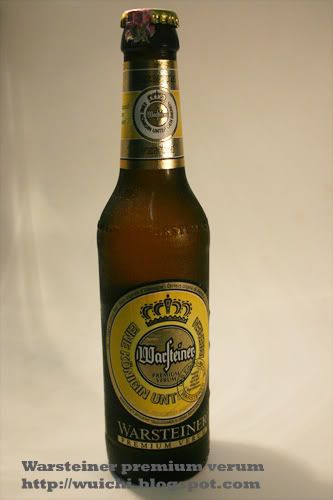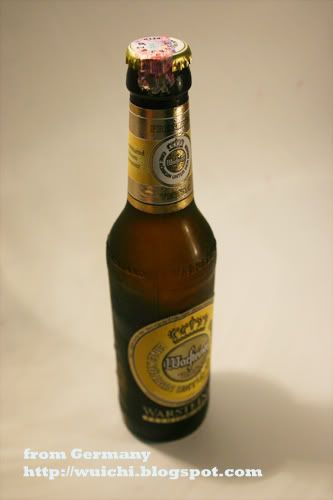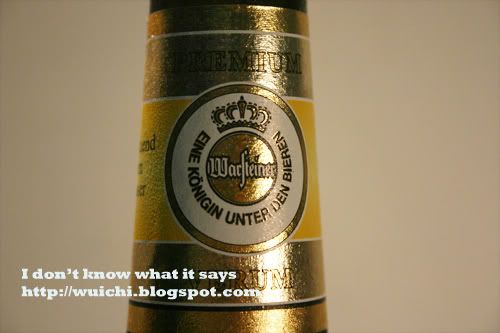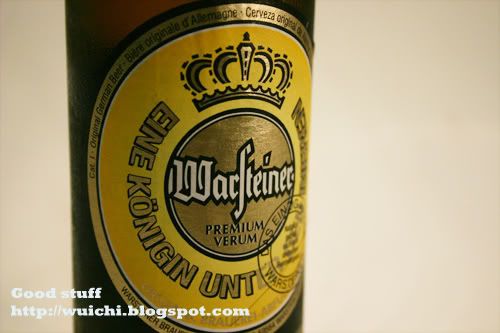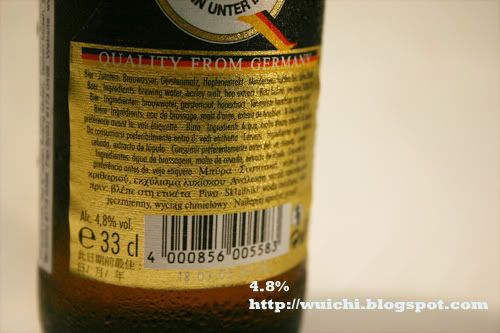 The taste is actually mild,smooth, refreshing. It tasted a little sour, but overall the taste is good. A great beer to try, only in Kuching Green heights mall.
Labels: beer, Green heights mall, kiwano, warsteiner premium verum