Rainforest world music festival 2008 part 2
It is day 2 at the rainforest, guess what? I overslept and missed the entire session of workshop. Instead I Just went for some food with Richard, Joanne and some friends, we decided to hang around the food stalls area while waiting for the show to start. The first night the field turned into a mud field from the heavy down pour, when we reach there we saw trucks and tractors bulldozing the sand over the field and it stinks. We thought that it would be better, instead it has made the mud even more thicker. The thickness of the mud was overwhelming, I almost lost my flip flops in it. I even heard that someone got both his feet stuck and fell face flat breaking his glasses *ouch*

Here is
Su ann
, her hair is short. Looking good!
Here is Richard and the super famous Joanne Kam
Me and my cousins
Here is Joan who is having her last night partying since she will be going to a cowboy town to work and Leona who is back from Perth for her holidays.

It's good too see some friends from Miri, Khairul and Fish.
The line ups for the day 2 are, KANI'D (Sarawak, Malaysia), TUKU KAME (Sarawak), BELTAINE (Poland), ADEL SALAMEH (Palestine), YAKANDE (Gambia/Guinea), HIROSHI MOTOFUJI (Japan), SHELDON BLACKMAN (Trinidad & Tobago).

Kani'd is Sarawak's very own Kelabit band, the performance was ok and it was pretty mundane. The performers did not look very enthusiastic when performing, nervous?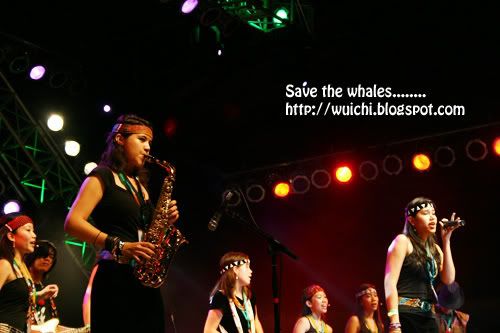 Beltaine another band from Poland, their music reminds me very much of Shanon band from last year. You got to love the celtic music, the music just makes you want to dance.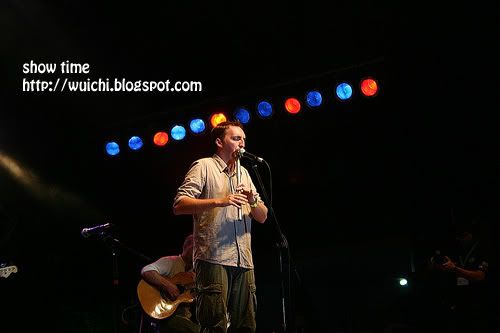 Yakande a new band from Gambia and Guinea, the guy playing the weird looking guitar thing, it was interesting to see that. I must say that the female vocalist, she can booty shake very well.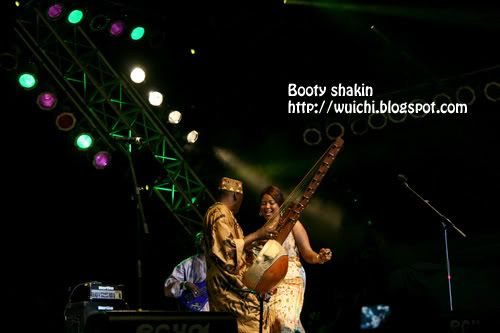 Last but not least, Sheldon Blackman from Trinidad & Tobogo. Fantastic performance, each band members can play at least one music instrument.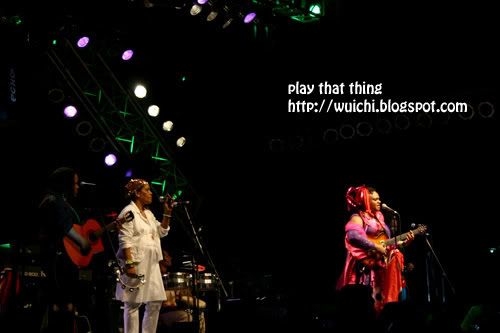 If you look closely at the photo below, you can see someone who has a rather bizarre fashion taste. Can you spot the best dress person in the entire rainforest?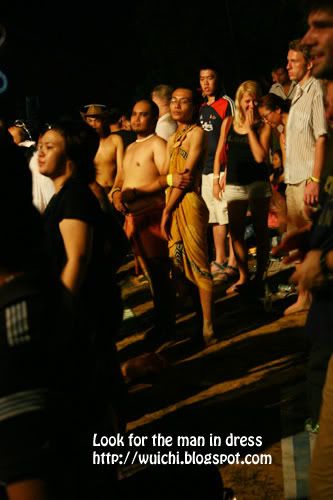 I could not be bothered to go over to the tree stage, since it was packed like sardines and the mud was a least six inch deep. Stay tune fore more in part 3
Labels: events, kuching, Rainforest world music festival 2008