Siti & Ryhmie's wedding
Two weeks earlier my friend Siti tied knot and I was invited to her wedding reception, I have never attended any
Malay wedding
so I was rather excited to see how it goes. I reached there just in time to meet with my other friends there, while waiting for the other guest to arrive there was a live band there to entertain the guests. While I was going around taking photos, the wedding started off with the bride & groom entering the ballroom. Once everyone is seated, there was an opening prayer. After the prayer it was time for the blessing ceremony, where the parents of the bride & groom or sometimes invited guest comes up to give the newly weds their blessings.
Food was served, I really enjoyed the food a lot. Especially the
Sambal
belacan
for the Ulam(raw vegetables), it was scrumptious. I simply must learn how to make that, it would suitable for fried noodles too. While everyone was busy eating, There was another entertainment prepared for the guest. Hujan a local Malaysian band was performing, the lead singer is actually Siti's brother and they happened to be in Miri doing a promo tour.
Check out the photos below from the wedding.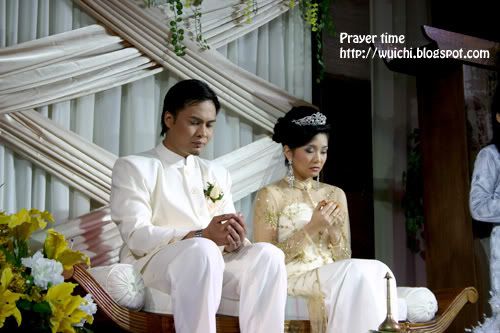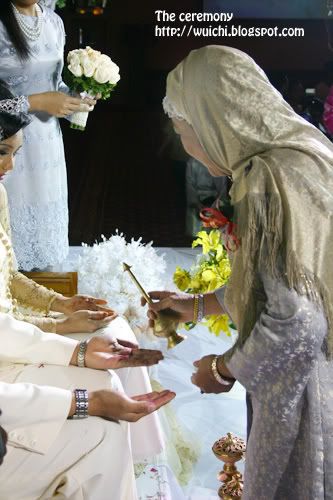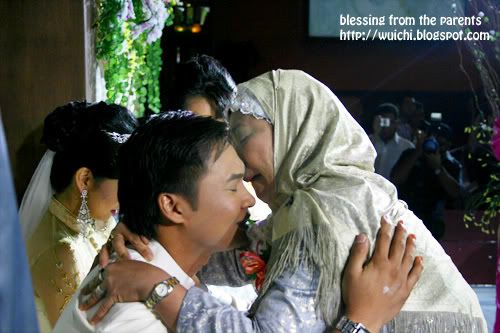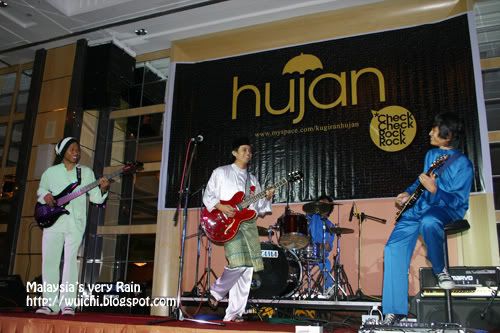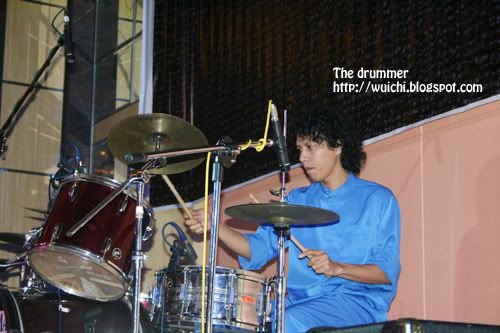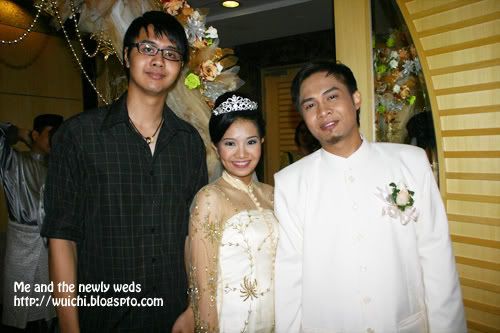 Labels: Malay wedding, Wedding reception