Mr Miri 2008
Yesterday was Miri's body building annual event "Mr Miri 2008", the titles are divided into each categories according to the participants weight. I missed out the Junior and master category, due to a last minute meeting in the office. There were a lot familiar body builders who were no stranger to this competition such as the veteran George Polo, Saiful, Hasbollah, Eddie Chan, Lian Tipar, and lots more. Some of the body builders had marvelous body transformation, since the last time I saw them.
Joe
happens to be the mc for the event, usually is Mr Arn instead he is the organizing chairman for the event.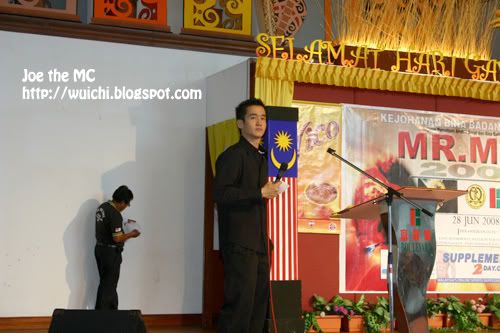 It was just amazing to this guys competing, after months and months of intensive training and diet. I really must respect for the effort, everyone had a good time there as well. Too bad one of the contestant has to drop out, he had a severe muscle cramp. I really must respect the masters group, the senior citizens still manage to maintain their shape.

The main highlight of the competition was the champion of the champions, each winners from each category will competing for the last title in the show down. There was also a title to be won, which was the best poser. The champion of the champions was won by the one and only Saiful, he also won the best poser too.

The winners from Mr Miri 2008 will be qualified to compete in Mr Sarawak 2008, which is going to be even tougher. I will not be around that time, I will be in Kuching for the 11th rainforest world music festival. *Woot* check out the photos below.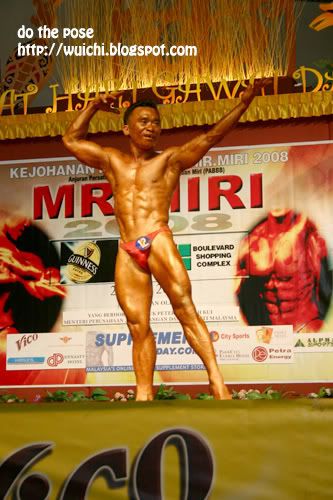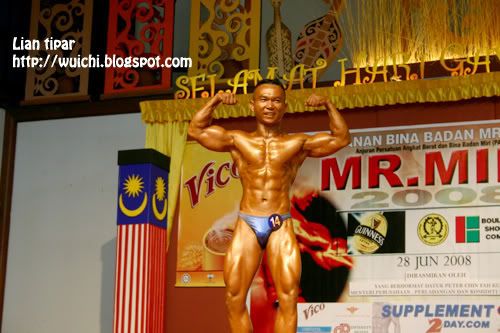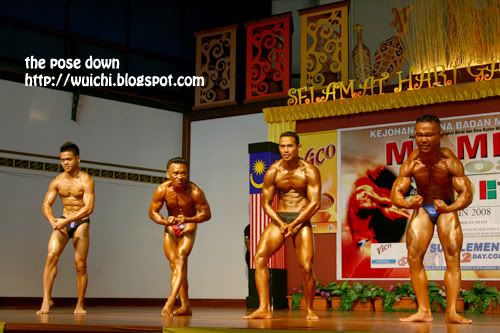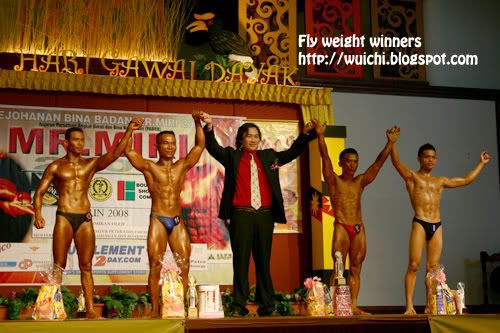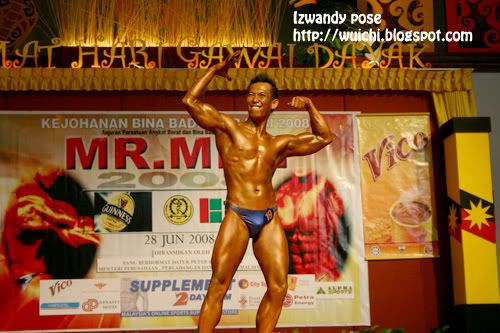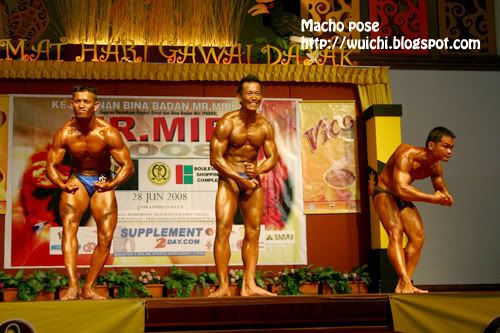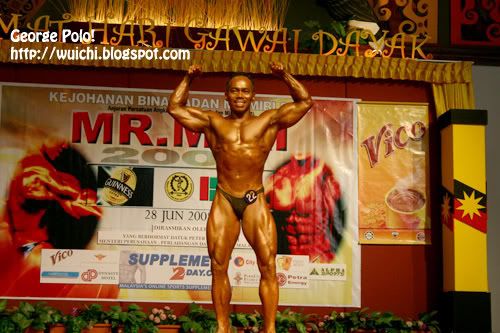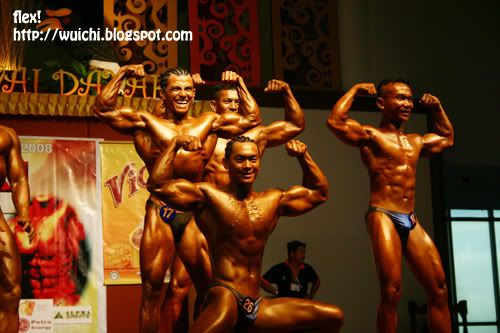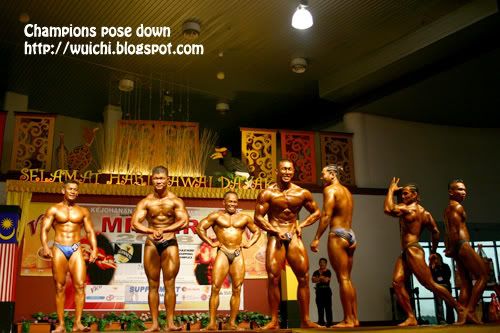 Labels: Body building, competition, Mr Miri 2008