Miri International Triathlon
Last Saturday the Joe called me up to check out the Miri international triathlon at the marina bay, in fact it is an annual international event drawing participants from Austria, Sweden, Macau, other countries and locally as well. There was 30% increase of participants, which was good.

The participants started off by a long distance swim, then cycle about 20km and lastly the 5 km run and finish off at Parkcity everly hotel. The weather that seems to be very mild, there was no sun and it cloudy. The participants are lucky that the weather is on their side this time, it was merciful to the spectators too.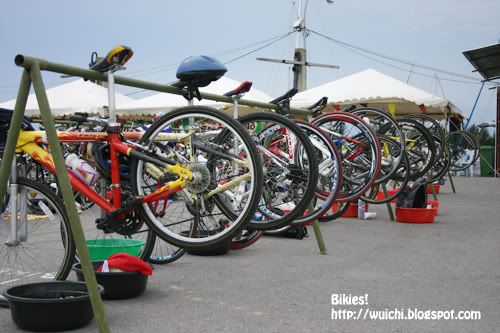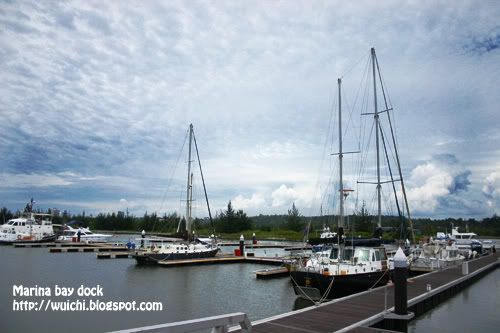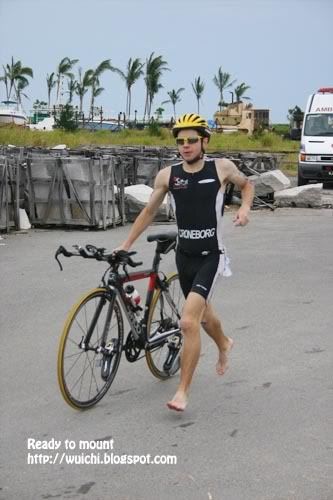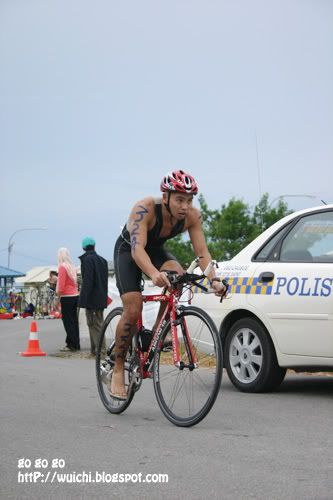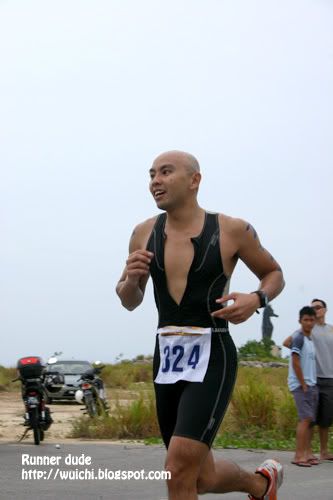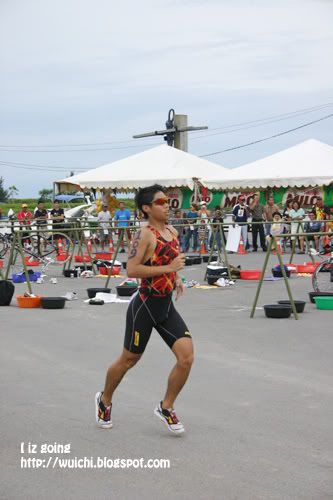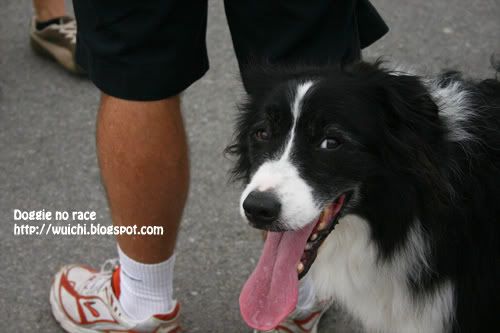 The first person to reach the finish line was from Austria, then came the Sweden boy. Later on more and more people came back. There was one familiar face there, she's no stranger in the triathlon competitions. She participated locally and abroad for various races, she is Kimberly Yap from Miri.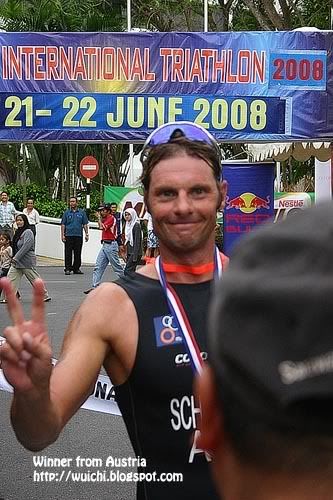 After the race, me and Joe were inspired by their test of endurance and determination. We might be even enrolling for the iron man race next year, so let's get to training.

Labels: iron man race, Marina bay, Miri International Triathlon