Meeting the legend
Most of you bloggers out there would know him, especially those who started blogging from year 2002 to 2006 some where in between that. He is also one of the most well known blogger in the bloggersphere, he was in hiatus for almost 2 years and now he is back in the bloggersphere. Let's give a warm welcome to the one and only Huai Bin of
Sixthseal.com
.
Huai Bin was here in Miri for the holidays, since the weekend is the harvest festival also known as
Gawai
where the Dayaks celebrate it every year on the 1st of June. We decided to meet in Island bar, since that place is great for hang out and a little chit chat with the moderate volume of the music making it easier.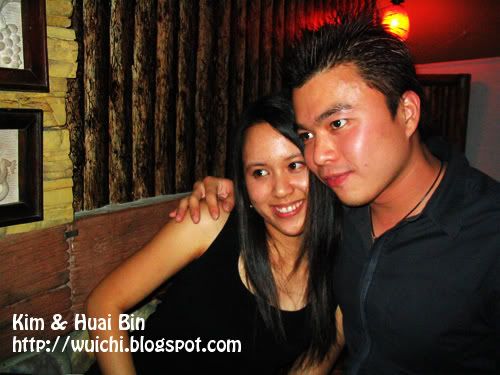 Joining us that night were
Kim
and Mark, sometimes my memory sucked so badly that I cannot really remember anyone's name or blog or anyone that I have met. It was kind of embarrassing at first, but you guys have to bear with me or next time if you do see me please give me some hints or at least details. I remember HB likes Kilkenny, I told him that they serve Kilkenny there and Kilkenny is what he get and enjoys it.
stay tune for the next update, sorry for the bad quality photos I did not bring my DSLR out that night.
Labels: bloggers meet, booze, kilkenny