Marina bay seafood restaurant
On Monday afternoon,
Huai Bin
,
Kim
, Mark and Me meet up for lunch. We decided to have our lunch at Marina Bay restaurant, the seafood restaurant is relatively new. I have not went there on the grand opening, I even got good and bad comments on the restaurant. I only trust comments from friends with really good taste in food, this was my chance to try out at the restaurant.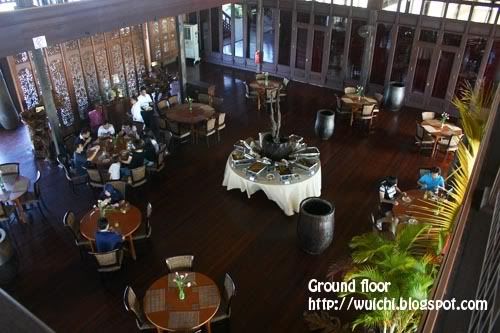 The restaurant is located at one of the under development Marina bay project, as you can see there are lots of ships & yacht at the dock. There are also choices of live seafood such as crabs, clams, fish, and etc in the tanks waiting to be the next victim of a seafood restaurant, the prices for the live seafood can really burn a whole in your wallet.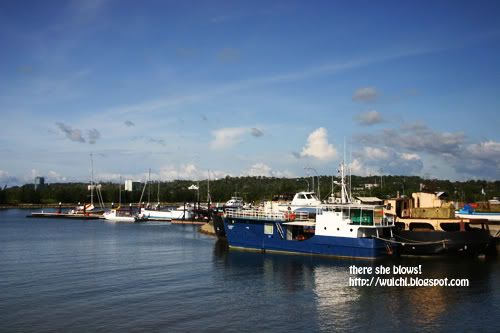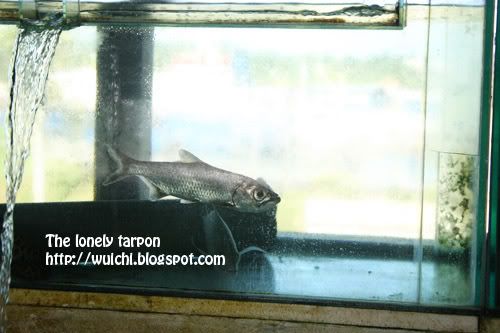 At first I notice there was something weird about the decorations outside, if you look it from the photo it actually looks like somebody's head. It is just a lamp with a hair look a like cover on it. I thought that it looked so wrong to me.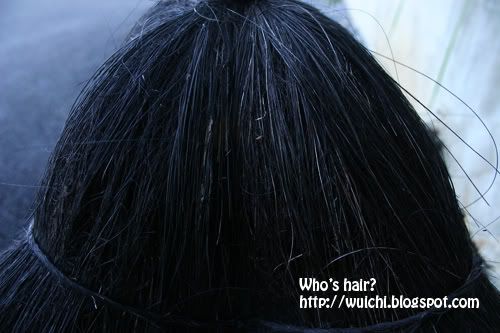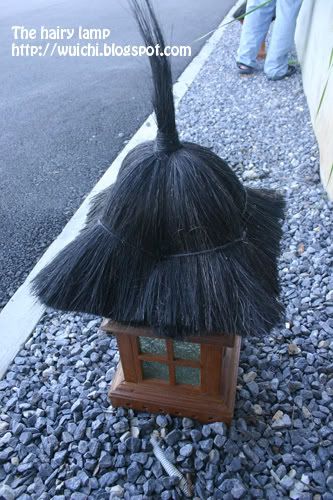 I reached there first, after Huai Bin, Mark and Kim arrived I only realized that I have forgotten my memory card at home for my camera and I had to go back get it(sorry guys). I return to Marina bay restaurant about 15 minutes later, so we browse through the menu and it was quite limited actually. They used wood to construct the restaurant, there was no air condition in it. they save a lot of energy from the natural sea breeze, I almost fell asleep because I was feeling so relaxed. The designs of the restaurant looks very Indonesian I would say, maybe they want their customer to have the Bali feeling when they dine there.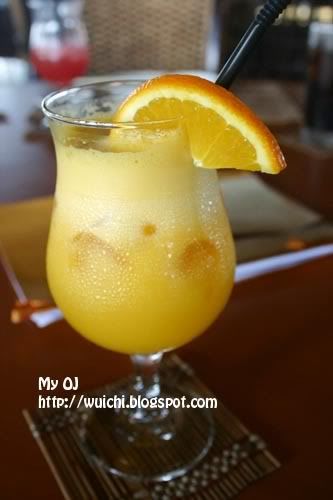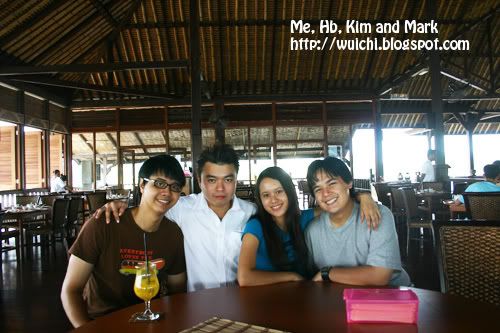 Later on the waitress came and take our order, Huai Bin went for the trio seafood thing, Kim went for the Salmon, while Mark and I went for the Yee mee and fried vermicelli. Later on our food arrived on the table, we were all so impressed with Huai Bin's dish. The presentation of the food was very good, it actually looked like the Rubino brothers creation.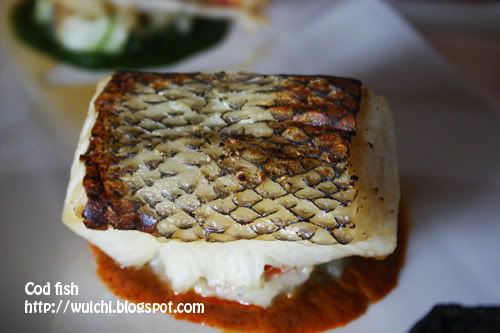 How was the food if you want to know? The Yee Mee and the fried vermicelli was good, it has the hotel standard of fried noodles. It was my first time eating noodles with egg plant, besides I mentioned it before on my previous post that I am not a big fan of egg plants. I tried it, it was good but I am still not a big fan. Overall, the Yee Mee tasted better than the vermicelli. I sampled Kim and Huai Bin's food, it was great. They did not overpower the flavor of the salmon with too much seasonings, they preserve the taste and compliment it with the sauces.

I think it is a great place to enjoy some fresh seafood with good and attentive services, if you do not mind forking out the money to do so. After lunch we went to one of the attractions there, the giant seahorse. We had a little fun with our photographs there, Huai Bin and Kim decided to do the titanic post. Then we have the four of posing for the titanic shot, Huai Bin calls it the Foursome titanic.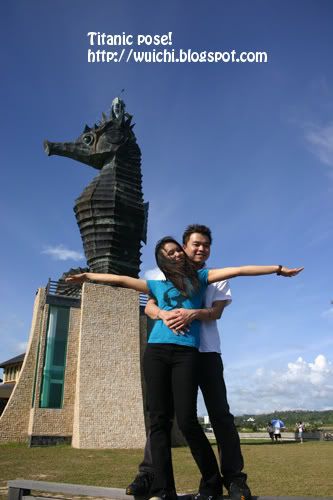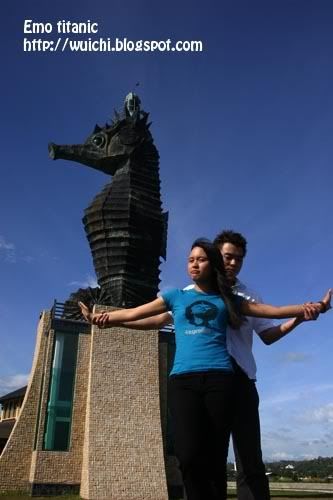 There we have it, a day in marina bay seafood restaurant with Huai Bin, Kim, Mark. I am glad that you had a great time here, do let us know whenever you are dropping by and we will bring you to more places for more good food and more kikenny.

Labels: food, Marina bay, Miri City, seafood restaurant