Malaysia's first prepaid flight card
Yesterday
Maswings
launch their latest product here in Miri, it is the first ever prepaid flight card here in Malaysia. I have to give them the credit for the creativity and innovation for coming up with such a unique thing, it is also proven that it is very convenient for those who are from the rural areas without access to the internet and easily accessible this prepaid card.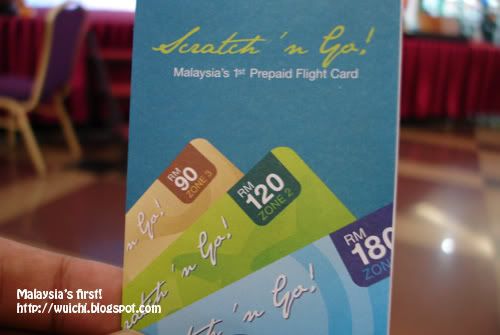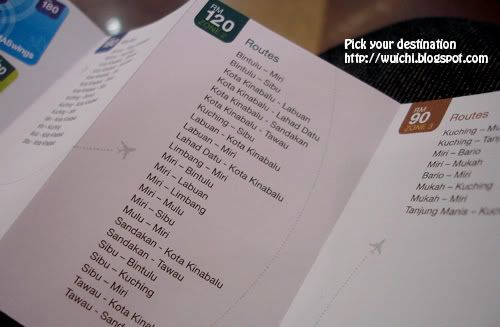 How does it work? it's very simple actually. The card comes in three prices, from RM90, RM120 to RM180. Each price are assigned accordingly to the routes in the zones which is Zone1,2,and 3. Where to get it? First buy the the prepaid card from any Malaysia airlines, Maswings ticket office or any appointed travel agents. Scratch the silver layer to reveal the pin number like how you do it for your mobile prepaid card, reserve your seat by calling 130088300 or +60378433000 by quoting your pin number on the card and finally check in and go to your destination. You will need to use the card within 90 days from the purchase date, and only in Sarawak and Sabah.

This is bubbly Ruzian from Maswings, it is such a small world because she happens to be a friend of Josh Lim of Advertlets. You'll never know who knows when you meet them.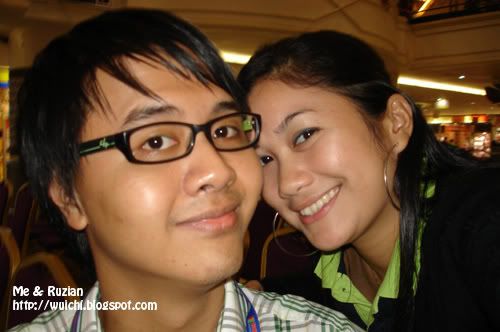 The launching ceremony was witness by the Maswing managing Director Dr Amin Khan, the guest of honor YB Lee Kim Shin. The confetti canons are the favorites for launching ceremonies, the canon had so much confetti and it was like never ending.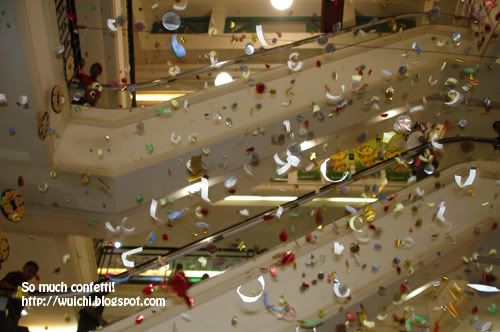 There was a couple of games available for the public to play and win some prizes form Maswing, there was the Sumpit(blow pipe) wheel of fortune. I first that it was the typical spin and win thing, I got it wrong and you use the blow pipe to shoot while the wheel is spinning. Sounds easy? Not that easy at all, I only saw three elder guys winning the main prize which is the prepaid flight card.

Next they have the puzzle cube game, Silas said that a three year can even do it. Iqbal and his friends form Curtin university are the first to play the game, they were divided into two groups. Sadly Iqbal loses to his friend. Iqbal you lose!!! so that means a three year old can take on Iqbal anytime and anywhere (just kidding).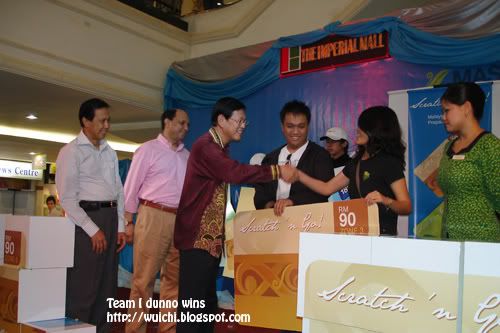 Labels: Malaysian Airlines, Maswings, prepaid flight card