Curtin university new media workshop
On the 5th of June, I attended the curtin university new media workshop on blogging. I was not aware of this workshop, until my friend's mom informed me about it(thanks auntie). I thought that it would be a good opportunity to enhance my blogging etiquettes, I quickly register myself and it was free with limited number of seats.

I reached there a little late, there was a lot of familiar faces and unfamiliar faces as well. I met a couple of my friends from the media, a few politicians were there too. It really looks like blogging is a powerful tool to reach out to the nation, maybe they are following the steps of the big bird
Jeff Ooi
. When I arrived there, Sean Ang the instructor from KL has already started. He was pointing out some sensitive issues, which made someone not very happy and he made is point of view clear to him.
Later on we were ask to register a
Wordpress
account, I already have an existing blog! I do not want more blogs, maintaining one is not an easy job. So I name it "my none existence blog" which I am not going use it ever again. We were given some quiz about Wordpress, I wonder why did they choose Wordpress instead of blogger. What they teach during the technical support session, is what I have learn from blogging 101 a few years back. Not trying to brag here, I have been blogging for about 8 years already but it was good to refresh my memory.
When we have the tea break, I though I saw someone familiar. It was Ing hui, she is attending the workshop. After the lunch break, we had another technical session again. Sean Ang is back again, this time he teaches us how to bring more traffic and marketing our blogs. I must say those tips are useful indeed, but it really take a lot efforts and time to do so.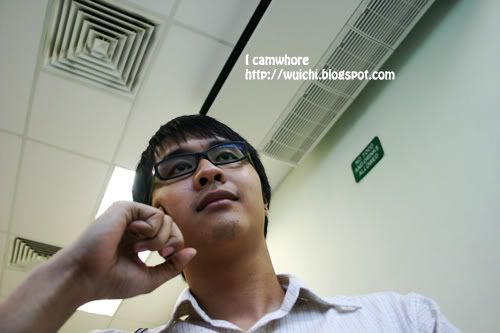 Once again I would like to thank the media department from curtin university for organizing a blogging workshop and Sean Ang for sharing his knowledge and tips to us.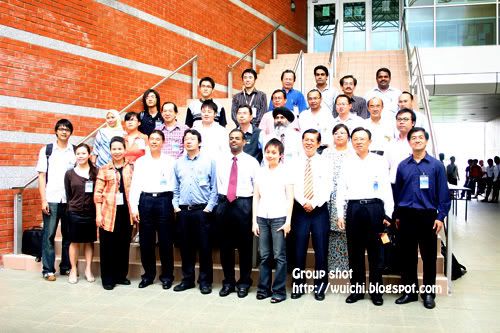 Labels: blogging, Curtin university, new media workshop, workshop