Miri International Jazz Festival part 4, The Finale.
Hello guys, this is last part of the Miri international jazz festival 2008. The third line up for the final night is Amar Sundy from Algeria, Amar is an accomplish song writer himself and played alongside with the big guys in the states. He plays none other than the Chicago blues, Amar put up such a fantastic performance. His voice is terrific, he plays the guitar with an accelerating rate like Kirk Hamett.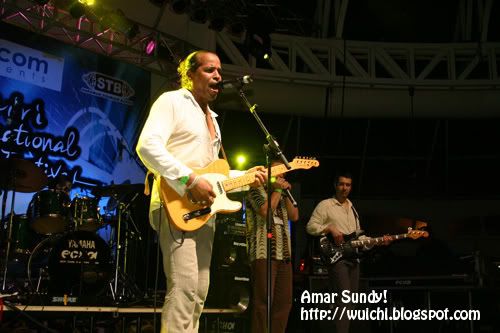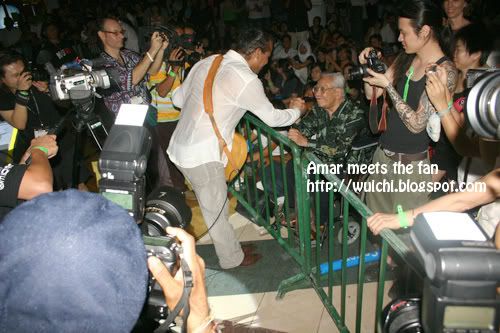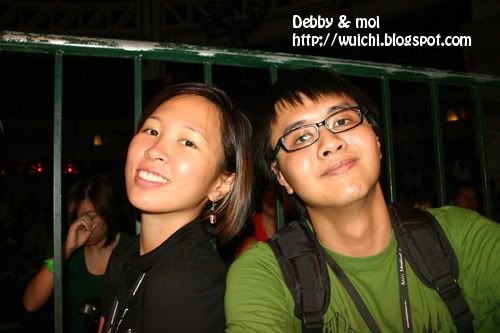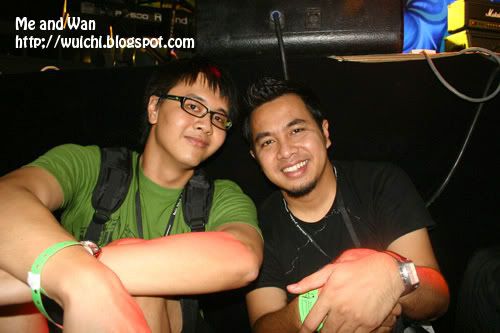 Out of no where Diamond Dave came up to the stage, he then joined him with his harmonica performance. The duo collaborated well, they rocked the entire stage and they got the people to enjoy the Chicago blues. Amar went down the stage after his last performance, he gave away his guitar pick to one of the lucky audience. Guess who is that lucky fellow? It's
Arthur
! he is one happy and lucky dude.
The last performance is Rumba Calzada from Vancouver, the band is very much like united nations. With people from The Philippines, South Africa, South America, Canada, and Cuba. The band plays jazz infused with Latins beats, salsa, Afro-Cuban, a very interesting combination. At first I thought they sounded a little like bands performing for RWMF, but I listen to it carefully and it's actually very jazz like. Raphael Geronimo taught the audience how to do the Cha cha, the crowd seems to be a little shy at first but once they get a hang of it, they love it.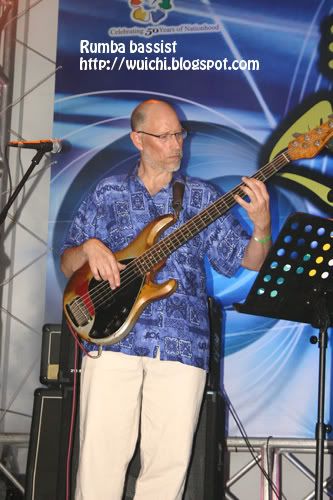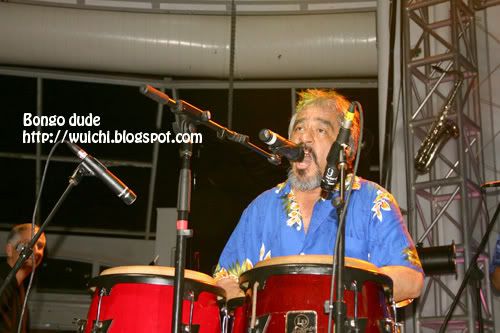 When the band finished their last performance, other bands such as Mood Iindigo, T'invetielke, Oma Sound, Habana Sax, and Borneo Jazz joined Rumba Calzada for the encore. Everyone had the most wonderful timen and they just keep dancing, I took so much photos until my batteries ran out on me. The audience were having a blast from the encore, it lasted till around 2am. I guess those of who did not stay back missed out the fun, next time try not leave early but stick around and you will not regret it.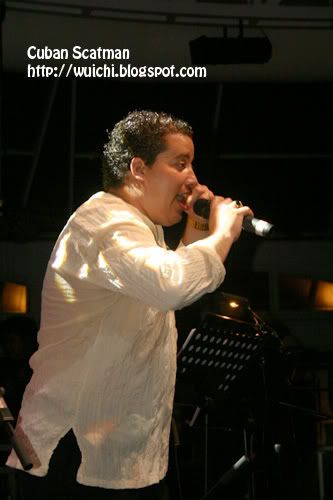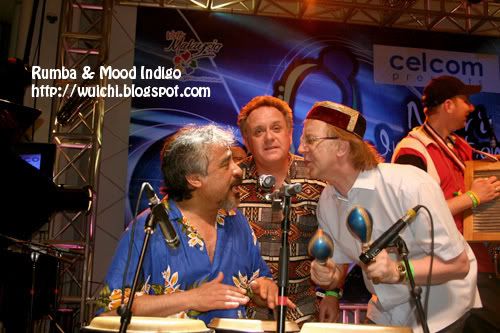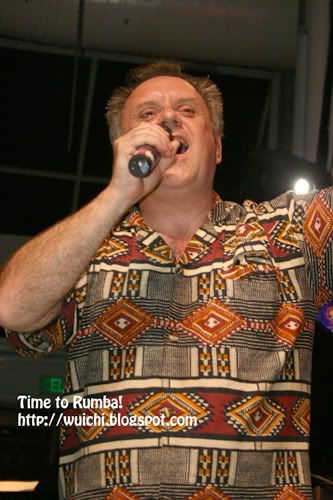 Till then, a huge shout out to Michael Lu, members of the Sarawak Tourism Board and other committees for organizing this fantastic event. We look forward to Miri International Jazz Festival 2009, if you still have not attend the jazz fest, I strongly recommend to you to go next year and enjoy the sounds of jazz and shall see you guys next year. Next event to look forward to, the Rainforest World Music Festival 2008 in Kuching and will see you guys there!(if you guys are going.)
Labels: Amar Sundy, Jazz Music, Miri International Jazz Festival 2008, Rumba Calzada