Miri International Jazz Festival part 2
After a lovely performance by
Diamond Dave and the Doodaddies
, the next band to perform is no stranger in the jazz festival. Those of you who went for the second jazz would know very well, with no introduction needed may I present to you Habana Sax. Habana Sax seems to be one of the crowds favorite, I myself is not so excited about them. Since they got the privilege of performing here again, I was expecting their performance to be something special. A huge disappointment for me, the routine isthe same and nothing much has change except for a new band member.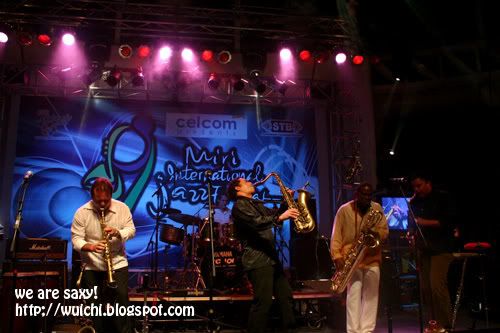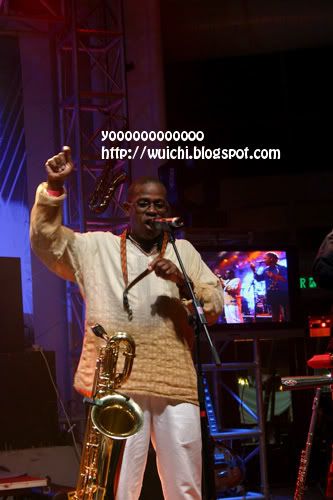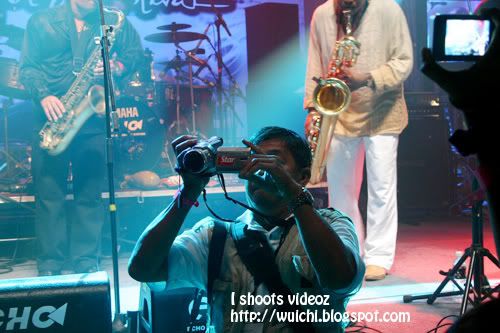 After a short break I went for a drink, when i came right back to the pavilion it was horror! Everyone seemed to have taken up a chair and sit right at the very front row, there was not a single space for anyone to move at the front. Despite that, I managed to take some photos of the band but not very satisfying since I could not go anywhere around the hall. A big Thank you to all the incosiderate and selfish morons for taking up the space, to the guys of STB I hope that you are reading this and aware of what happen and I wish that it would not repeat on the upcoming jazz fest.

The last band playing for the first night comes all the way from the land of the rising sun, Oma sound from Japan will be educating the people of Miri what is progressive jazz. I have never experience progressive jazz before, I was excited to listen. The leader of the band Lsao Suzuki, does not look as old as he is. I was surprised that he is actually 75 years old, he is never going to stop playing jazz. Kudos to the legend! When the music start, I can feel the vibes. A few moments later, it was instant euphoria. You actually feel high listening to them playing, how good is that?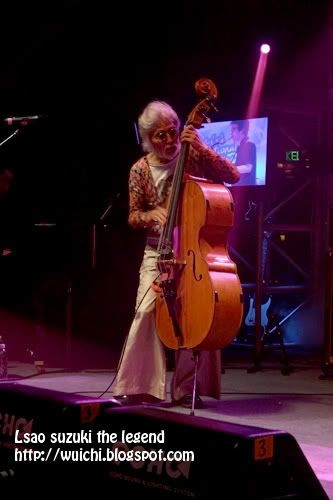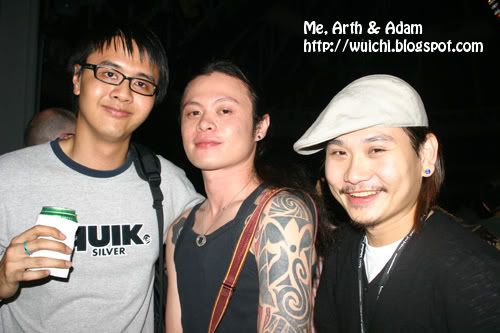 Isao Suzuki, the pianist and the drummer, gave the audience one heck of a performance. What impresses me the most was the pianist, his fingers was setting the grand piano on fire. The astonishing velocity of the pianist is something you do not see everyday, absolutely marvelous.the intensity of the music and high was simply the most magnificient moments I have experience with jazz music.

Stay tune Miri International Jazz Festival part 3
Labels: Jazz Music, Miri International Jazz Festival 2008, Oma Soun, progressive jazz