Miri International Jazz Festival 2008 part 1
First of all, sorry for the late update on the jazz fest. I know some of you who did not go are very eager to see the photos and want to know how did it all go, so here is it. This the third Miri International Jazz Festival proudly brought to you by
Sarawak Tourism Board
, with fresh line ups (except for one) to entertain and sooth your music vibes with jazz. I was with my colleague who came all the way down from Kuching just for this,
Arthur
was there too.
The first line up for the night is, Mood indigo as mention from my previous post where they did a preview show at Al Fresco. Mood Indigo coming all the from Bristol, United Kingdom, The band's innovative style music caught the attention of the audience. The vocalist sounded pretty much like George washingmachine from last year's Jazz Festival, their music has blues mix with jazz beats and something interesting to listen to.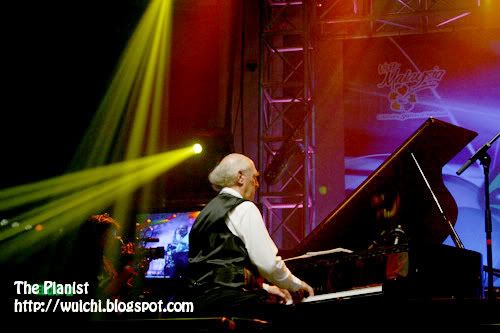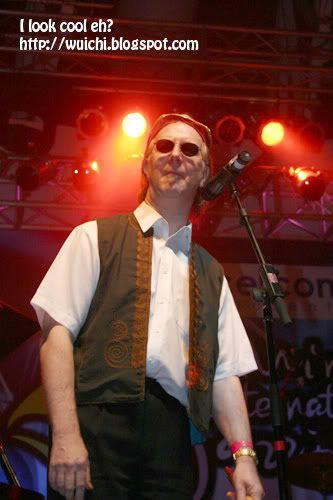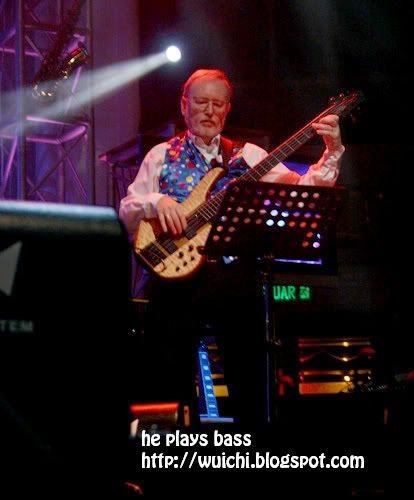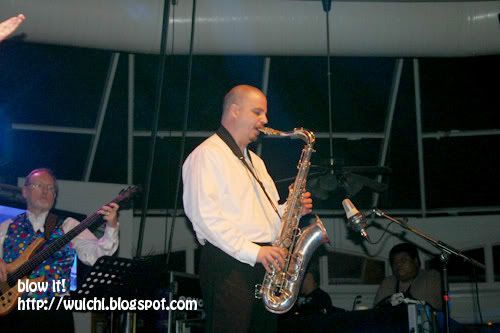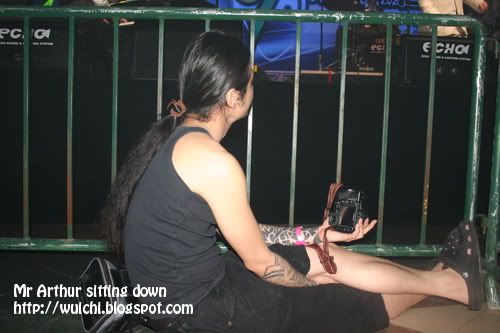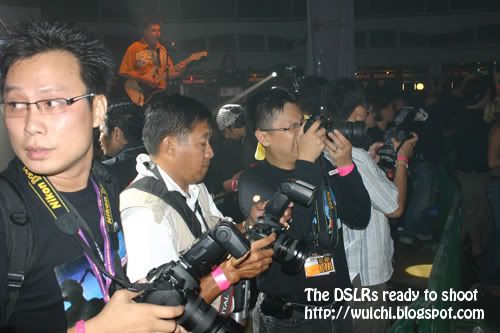 When it was time to go out for the music under the stars, we were looking around for the stage and it was no where to be seen. Then I saw a band playing outside, T'Inventielke all the from Holland is actually a Jazz street band. The 16 piece band played a couple of well known songs from other bands, they dance as well. Although their music sounds kind of like a marching band, but you can feel the jazz tunes from it.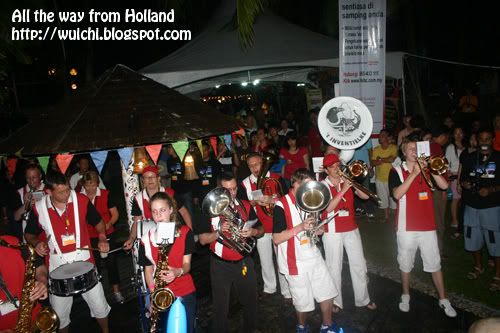 The second line of the night is all the way from Perth Western Australia, Diamond Dave and the Doodaddies. This band has something very different to offer to the crowds of Miri. I am sure most of us have not really experience the Chicago blues and jazz, Diamond Dave just blow the crowds with chicago blues and the crowd loves it. Diamond Dave's harmonica performance amazes me, I can never ever play the harmonica like him. As for the performance was indeed something new and to remember.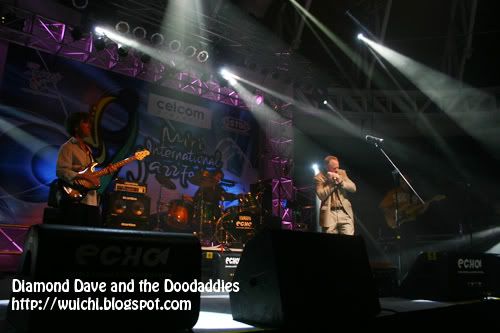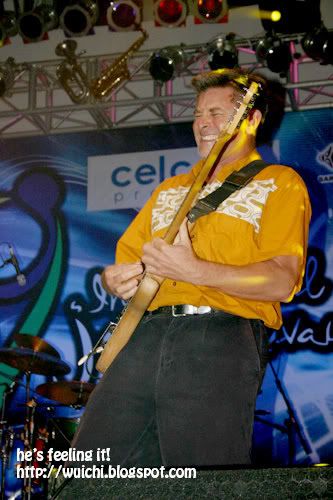 Just one more thing I want to voice out, the smoke effect was seriously annoying and it made us photographers having a hard time taking photos. Stay tune for Jazz fest Part 2
Labels: Miri International Jazz Festival 2008, Sarawak Tourism Board