Trip to next door
Since I have not tell you guys where did I go, I went to the land of industrial. Bintulu is a small town, it's a little similiar to Miri if you ask me except there are no flyovers there. The town is famous for the industrial development, such like LNG, petronas and other oil and gas companies there. The journey from Miri took about 2 hours plus, thank goodness we were not in a compact car(no offense to compact car owners). My butt and back was in agony during the Brunei trip. Along the road side, all I can see was oil palm plantations. It was everywhere, you only get to see a little nature that was it.

I have not step foot in Bintulu for almost ten years, the last time I went there when I was still a kid and Granny Lo was still around then. I could hardly recognize any streets or things there. We stop by a Hwa Hwa restaurant for lunch, I was so amazed by the boss there. I was told that he does not have any kitchen staffs, he does everything himself at an amazing pace. Typically here in Miri, it would take around 15 minutes or more for the cook to prepare at least 2 dishes. But the dude was so amazing, he prepared four dishes within 10 to fifteen minutes. How fast is that? for a middle aged man, working as a one man show. That was probably the fastest lunch I have ever have. I could not help it, but to do another
smashpop
jump.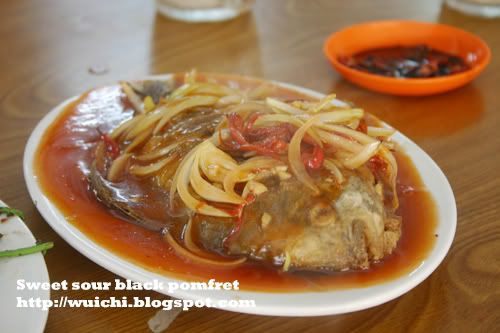 Stay tune for the next post, guess where I am heading to next?