Proton Saga BLM
This is one of the most anticipated national car of the year, the car has finally been launch after reading so much of the news and seeing the spy shots from
Paul Tan
. I was curious how good would the car turn out to be, I decided to drop by one of the show rooms to check it out. I must say that Proton has done a pretty good job on this one, the design of the car was simple but yet nice. What more to say the price is very reasonable for the 1.3 litre 5 seater sedan, the price ranging from RM30k to RM42K for the northern territory.
At the first glimpse, the interior was pretty decent. Instead of the cheap crap cream color, they use dark colors like black and gray which was a good choice. The dashboard was simple, without adding the pointless analog clock like the Gen2. The color of the meter is orange in color, it looks great. The best part the car is, it comes with cup holders, that is a very important accessory in a car that many people will be looking for. The size of the trunk is big, with the capacity of 413 litre. you can fit in two 14 inch sub woofers without a problem, you still have space to put in for stuff. The car is pretty spacious, especially for a guy like me who is 6ft 1. The front seats have a height adjuster, comes in very handy for tall people. Since I had no problem with the space, there should be no problem for big size people to fit in the car's front and back seat.
If you look carefully, the back light of the car is actually very similar to the Mercedes E class. Since this is the first batch, I do not know what sort of problems might occur. I suppose we shall wait and see, I think that overall it's a very decent car for the lower income group. Of course at this kind of price range, we cannot demand too much out of it. The sad thing about proton is that they could done this a long time ago to compete against the motor giants, why only recently they start showing improvements? Sad that our country always take such a long time to do something, at least they are doing something now aren't they? I have yet to test drive the car to see the handling, you can get more info, photos and better reviews at
Paul's blog
. check out the photos I have below.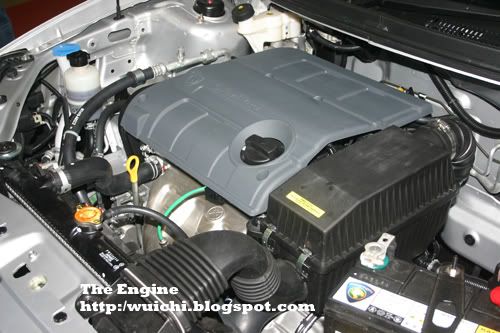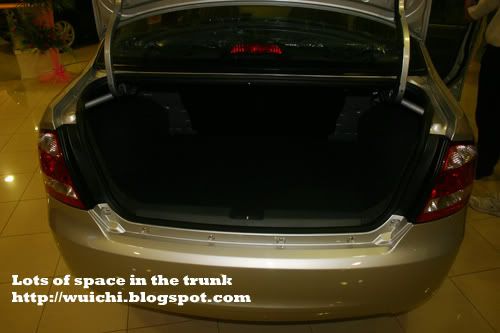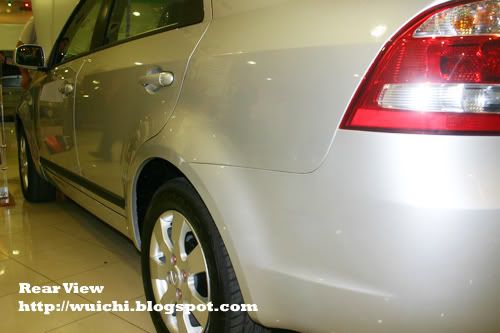 Labels: Malaysian made Cars, National Car, Proton Saga BLM