Birthday & Mid autumn festival
Yesterday it was my birthday, my 25th birthday to be exact. I would like to wish
joe
and
Cheng Leong
a happy birthday day, the three of us share the same day of birthday(different year). Last Saturday i went to balcony to meet up with one of my friend,
Irene
and Rych, i really did not expect to see a bottle of Chivas whiskey to be on my table. I had to drink two rounds on my own, then i met two friends who forced me to have two rounds on my own, plus 1 beer and a few more rounds of whiskey and the finisher which is the flaming B-52.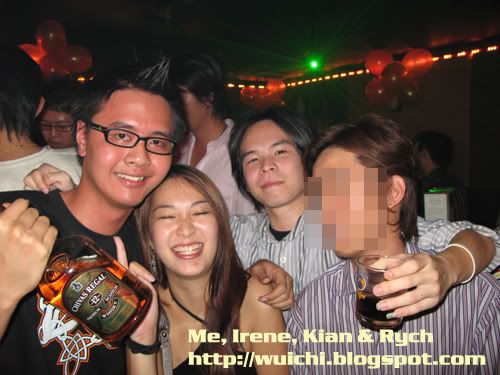 I mention it before, no birthdays will be complete without a flaming b-52. Not only was my birthday completed, I ended up barfing and mission accomplished for Irene & Rych. Many thanks to Irene, Rych for the drinks and thank you all for the birthday gift and wishes on sms, msn, friendster, facebook and on my blog and i really appreciate it.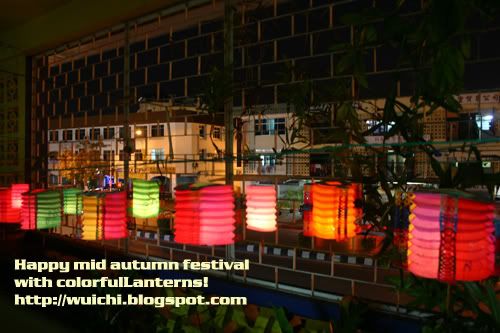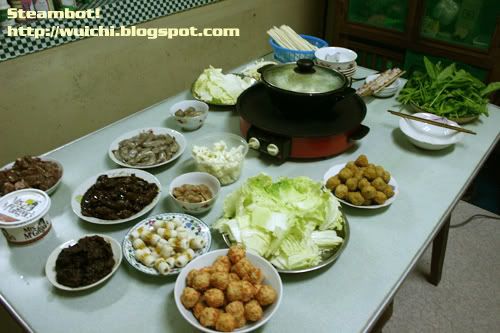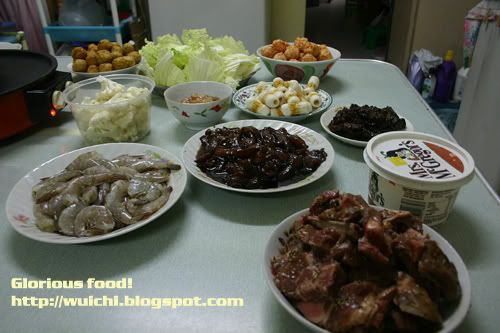 Today is also mid autumn festival, Happy mid autumn festival everyone! My family decided to have a small steambot dinner, while i was busy putting lanterns at the veranda of my house. Here's a tip for you guys to avoid the lantern being torch up, use tea light candles and double sided tape. No only is it safe, the candle will burn out without causing any damage to the lantern. Go try it for yourself next time, now i shall eat some more moon cakes.