bla bla bla
When you say bla bla bla, people would think that you are pulling their legs or literally making fun of the conversation. It is actually a restaurant in Kuching, a very famous one too. Bla bla bla is owned the owner of the junk restaurant, I decided to give it a try for my last night in Kuching.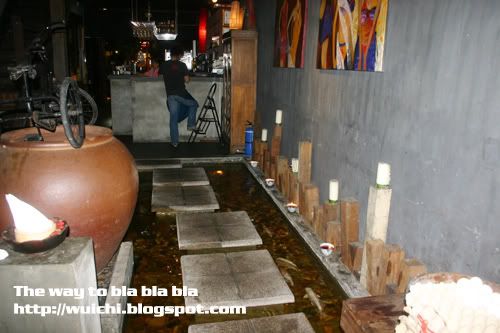 I read a couple of good reviews from a few bloggers who went there, the decors is very impressive, with kois in an indoor pond and you can see that the proprietor has dump a lot cash in it. I was always fooled by Kuching's shop lots, it looks so small from the outside and when you get inside it is a long way to the end.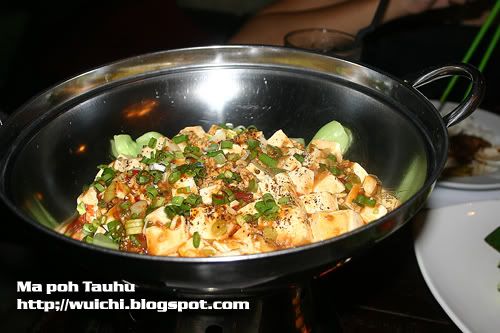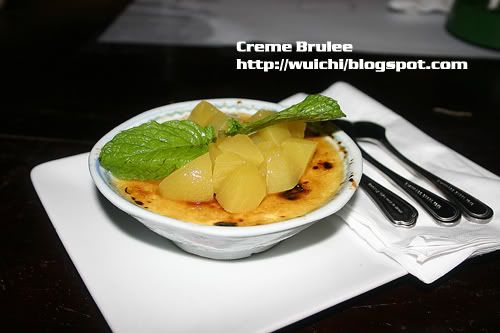 I have tried many types of cooking for beeling but never have i heard that you can make a salad out of it, it was not my night since they ran out of beeling. Instead we ordered Mah poh tauhu, Thai style chicken and black pepper venison. The portions of the food was huge, three dishes is enough for five people to eat. While halfway through our dinner, we only realize that all three dishes we ordered was spicy food. So clever of us ordering, nevertheless we had a fantastic meal with bloated stomaches end it with a spanking good creme brulee.
The verdict, they serve really huge portions and I am not kidding about it. Even with three mouths we still failed to finish it off, unless with people like Eric or Kynan you will not have a problem finishing the left overs. A 4 out 5 star rating for the decors, ambience, food, service. good bye Kuching, I shall be back to hunt for more food. Many thanks to Irene and Jenny for bringing me around for the gastronomy experience.