Special day
Today is a very special day for someone, it is mother's day. I don't see much excitement about today's celebration, maybe it is very different here in Asia when compared to the west. However i believe we all should at least acknowledge our mother today as it is their special day, i do notice that now and days celebrations like these are commercialized. Restaurants jacking up their prices and so, I am sure that we can show our appreciation to our love one through out any day of the year and not only today. I came across this post from
shaolin tiger
and i do agree on part of it, go read it and see what i am trying to say.
Anyway i decided to give my mom a cake knowing that she likes cake, thank God they did not jack up the price at Mariott. I got her a peanut butter cake, since i was curious about the taste and It turned out nice and i am glad that mom likes it.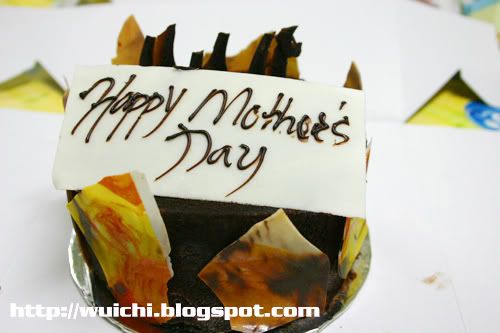 Now i know some of you are anxious about the photos from the jazz festival, just give me a little time while i am trying to sort out over 400 photos from the jazz fest. Till then, come back for the Jazz fest reports.