I got mail!
Yesterday i saw a postcard on the table, i was thinking who sent the postcard all the from London. When flipped the card over to check who is the sender and guess what? it was from
Rachel Davey
again, this she is in London enjoying her backpacking. Her Postcard was missent to Osaka and diverted back to my mail box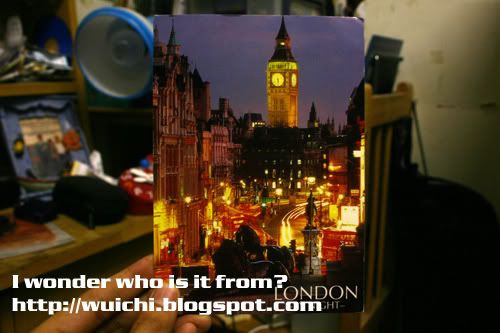 She sent the travel itenary to us by mistake for the first time, ok that was fine. But sending it to us the second time? now it makes me more eager to know "HOW EARTH DID SHE GOT MY MAIL BOX ADDRESS!?!?" and are her parents actually staying Miri? and my sister is the bad Samaritan, she did not send the previous mail back to them.
Now i shall wait and see where will Rachel Davey's next stop is.