Farewell to the Ang Mo
Last week was a farewell party for our friend Jason the ang mo, Jason has been around Miri for a few years already. Jason was working in Brunei and comes down during the weekend for the alcohol and party since Brunei banned alcohol and parties, i must say he is one funny and nice caucasian dude. There was so much food and drinks that night, i think i was bloated from that night. He is leaving for the middle east at Dubai if i am not mistaken, we all hope he'll have a good time there and hope he'll hit the jackpot there.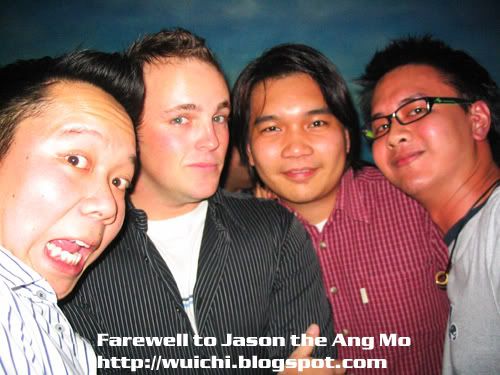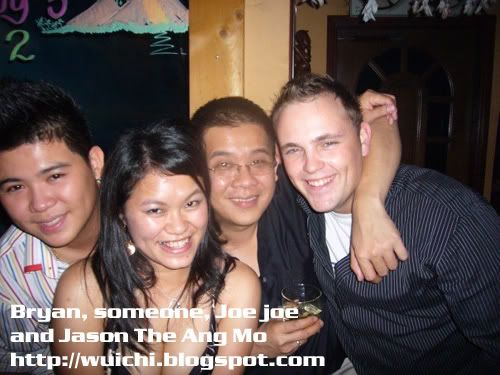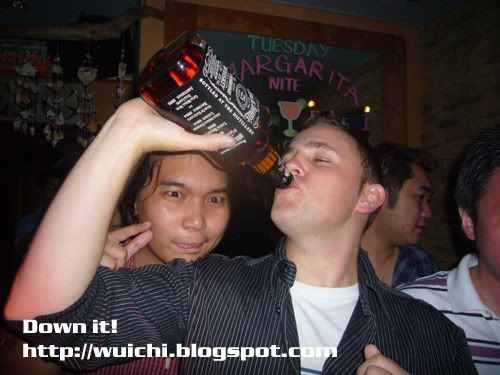 To Jason, you are really a great guy. He took care of me on both of my birthdays when i was pissed drunk except for last year which i wasn't really that drunk. Wish you all the best and good fortunes comes in bed, Cheers to Jason The Ang Mo !
Oh not to forget, i always wanted to post this photo up. My gift to Jason the Ang Mo. Thanks again for everything.