The essential guide to the Ultimate toture
Now this may actually sound very stupid, there are lots of elements of toturing human and i don't think i have ever people using music to toture someone. yesterday me, Eric and Rining were walking around Bintang plaza, we walked pass a shop and we heard "
dangdut
" music. It was no ordinary dangdut, it was the most horrible dangdut music we ever heard.
An idea came to my mind instantly, let us use the worst dangdut music to toture someone. Not possible at all? i would think that it is plausible. First you will need a victim, probably someone that you really resent and despise.
Step one you will need is a small room with loud speakers and a chair that looks like an electric with straps to hold the victim down so he left with no choice but to embrace the suffering.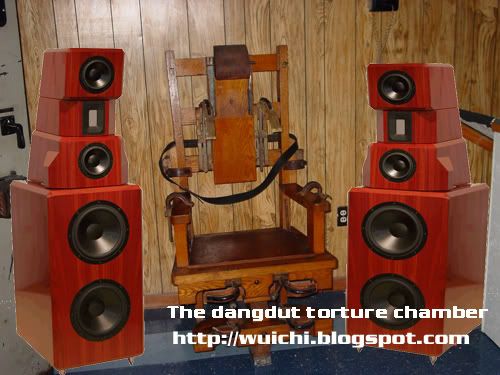 Step two you will need to tie the victim in a straight jacket so that he will not be able to move that much when the music played, he will not be able to knock himself out cold or close his ears and he left with no choice but to listen to the horror of the bad dangdut music.
Step three all you need to do is keep the victim in the room for 24 hours with the music playing over and over again none stop for 24 hours, after the toturing session i bet he will look like this and the victim can even memorize the lyrics of the horrible music. You must be wondering why looked like Homer Simpson and Smeagol right? well it's very simple that both have something in common, they're both crazy and have no hair. It must be the effect of dangdut torture that is so bad that they pulled their hair off.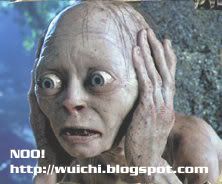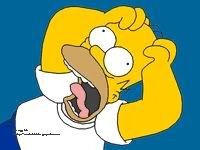 If there is still no effect, repeat step one to the step three until victim speaks nothing else than the horrific dangdut music.