Pain Ball
Finally there is good news for all paintball fans in Miri, it was recently establish here in the Petronas Sports village. It was me and Rining's first time playing paintball, hence we were nervous about getting hit by the pellets. To play the game you will need RM80 per person with 200 pellets, a mask, a vest and a neck bracer and extra 100 pellets for RM25. For membership you will need RM1000 as registration fee, RM20 per entry and you are entitled to buy 2000 pellets for RM300. So you like play with guns? you have come to the right place my friends.
I can't really get a proper shot of the battle field, since it was covered with nets and i don't think you would want to risk bringing your camera during the shoot out. I got hit in the head, wrist, stomache and my little brother, it doesn't really hurt that bad. I am so going back for more.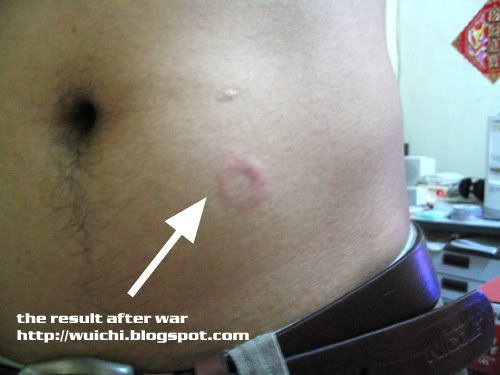 Before you say anything about the last photo, i know i need to loose it up a little. Pain for pleasure!