Sun City Bar
A new drinking establishment was opened a few days ago, it's call Sun city Bar. Sun city bar is located at the commecial area center point 2, which is near to my old school. The place serves lots of food as well, i tried a little bit of the food there and it was just alright.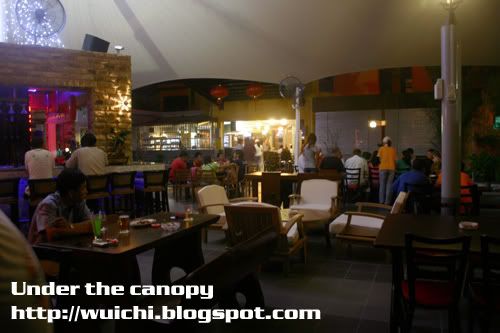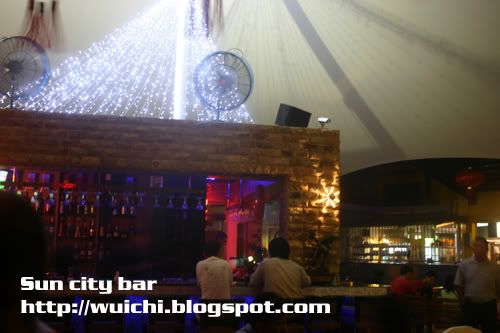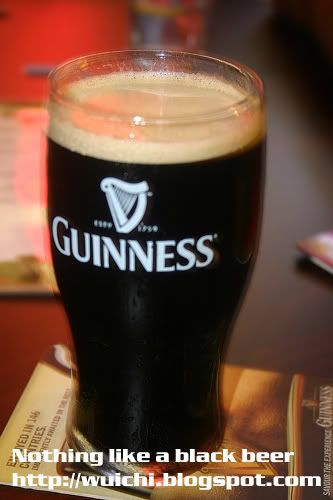 The bar has an open air concept which i find it interesting, since there is not much bars in Miri with that concept. There is something that really attracted Rining's attention, Guiness draft stout. Tell Rining where he can get a good draft stout, he will be more than happy to bring you there.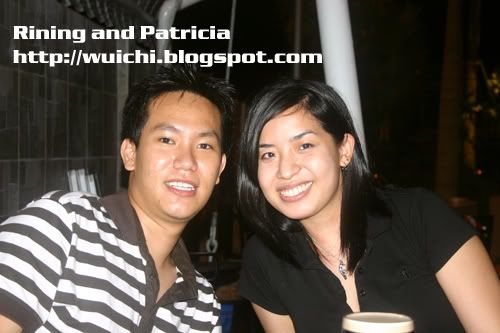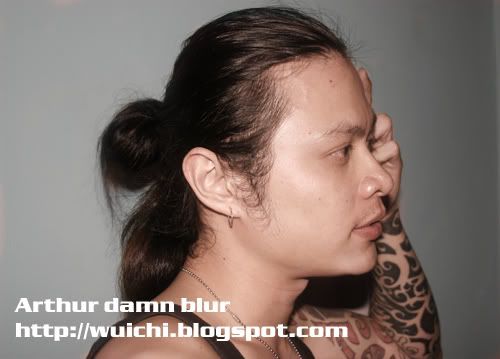 We met up with Rining's ex class mates Patricia, Sylvia, and Ai ling who all happen to be my juniors,
Kynan
,
Arthur
and three back packers from USA and UK. Ian who is from New Jersey and Muzzy is from Norwhich, they are both travelling around the world and according to Muzzy this is his third time travelling around the world which is impressive. Last but not least, Patricia's friend Angela (not in photos)from Sydney who happen to be backpacking here too.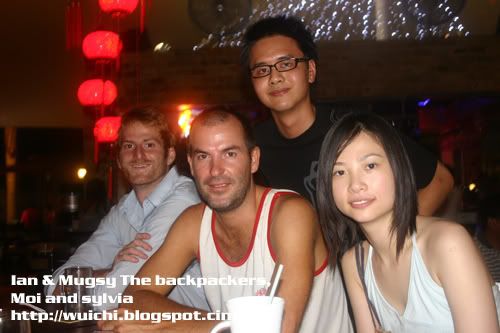 After having a few rounds of drinks there, i have come to the verdict of the place. What we like, the concept and the design of the bar is good. Prices of the drinks are reasonable and lots of variety. What we don't like, the food is not up our expectations however some improvement can be made if feedbacks are given back. What we fear, it will be like those typical new bars and lounge with really bad food and might never open for business. We hope that none of that will happen, since the drinks are cheap i think i am going to patronize there more often.