Gong Xi bazaar Grubs
Sorry for the delay for this week, my computer's ram was busted which caused the whole thing to malfunction. There was a lot of grubs to choose from, with a limited budget i can only have some choices. I have never eaten or tasted crocodile meat, i bought a bowl of crocodile herbal soup courtesy of the Miri Crocodile farm out of the curiosity.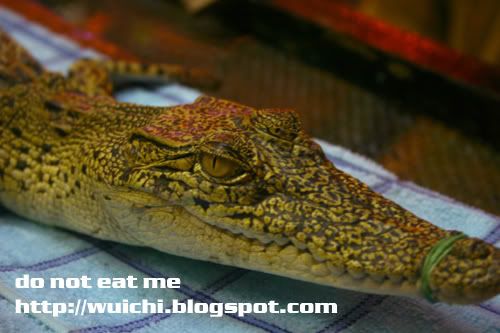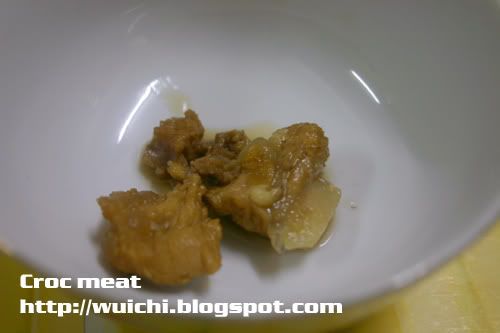 How did it taste like? the meat texture is pretty much like pork, a little chewy and it's good. However i could not really taste the meat actual taste, since the taste was heavily masked by the herbs.
Taiwanese sausage, nothing much to say about it.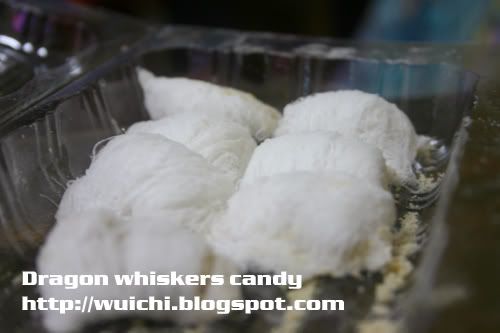 Dragon whiskers candy, i have not see this candy for a long time. It's nice and sweet and brings back lots of memories.
Salted fried chicken, the smell itself has attracted lots of people. Another additional surprise for me was, the cook is the piercer who pierced my tongue for me. He can cook and he inflicts pain to you got money.