UK Fun Fair
This is the second fun fair that has come to Miri in 2006, UK fun fair was here from December 2006 until next week. The fun fair was here for more than a month and i had free passes to the fair, but i did not know why i did not go, Me, Rining and Jeremy went to the fun fair last night.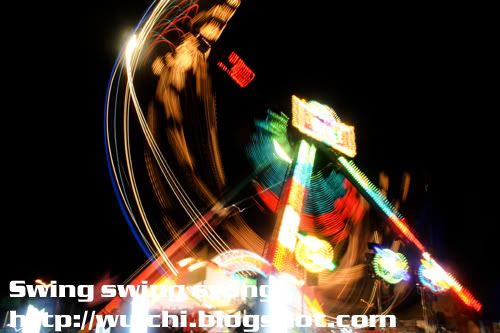 Rining was very excited about the Ferris wheel, i was not as excited as he was. When we sat in the Ferris wheel, we had the feeling that the wheel might spin out of control or get stuck half way. The fair seems to be pretty dead and not many people was there, i guess that most kids are busy with homework or preparing for the upcoming exams.
Nothing really special about the fair, it is ok if you feel like visiting and have a feel rides. Too bad that i cannot engage in any physical activities, if not i could ride those extreme rides.