J'Lo's Barfday
Last tuesday i met up with my colleague at fratini's restaurant for a discussion, it so happen that J'Lo is celebrating his birthday there. It's actually Jeremy Lo's birthday, not the person that you were expecting. After the discussion i join them for dinner, Jeremy, Olga and Ilyas was there.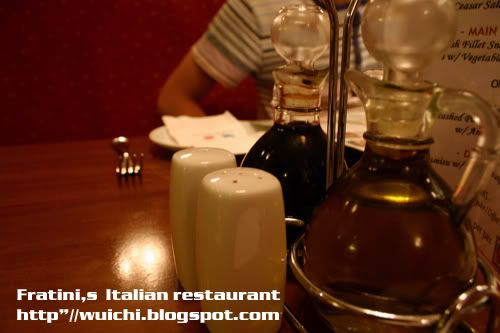 Usually if i patronize Fratini's, i would order the fettucini cabonara since it's my favourite pasta. I decided to go for something else, we should bought a bottle of wine since there is no corkage charge.
This was Jeremy's dish, i have no idea what pasta he ordered but it looks good though.
Here is Olga's Egg plant pasta, i tried it before and do not like egg plant. I have nothing against that vegetable, the pasta is nice and it just that i do not like egg plant.
Here is my tuna pasta, the sauce was tasty and sweet with lots of tuna chunks. Needs more cheese for it, job well done for this one.
Last dish for the night is the supreme pizza, half seafood and half chicken. Comes with cheddar cheese, dried chili and sliced chili condiments. This pizza is suitable for people who wants a thrill with spicy food. Our stomach are bloating and we could not finish the pizza, i hate to see food go to waste.
Anyway, i would like to say Happy birthday again to Jeremy. This post was late because of the stupid internet connection, which was down on tuesday and i was feeling like a zombie on wednesday.