Eric's Barfday
Yesterday was Eric's Birthday, he decided to celebrate it at Imperial restaurant. I bet he must have enough of celebrating birthdays in clubs, so he decided to keep it simple and nice. He did not expect the alcohol will come, so it has. I ordered a specially mixed Ice tea for Eric, the poor birthday boy never see that coming his way and was forced to finish it by himself. If only Imperial restaurant serves "around the world" cocktails, i will buy 3 rounds of that and make sure he drinks it all.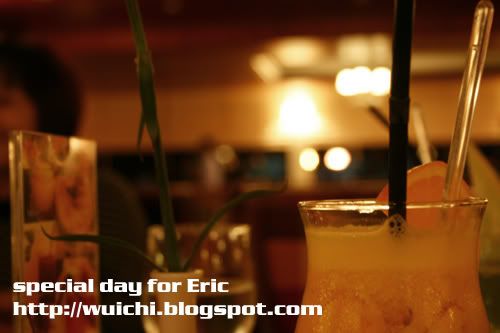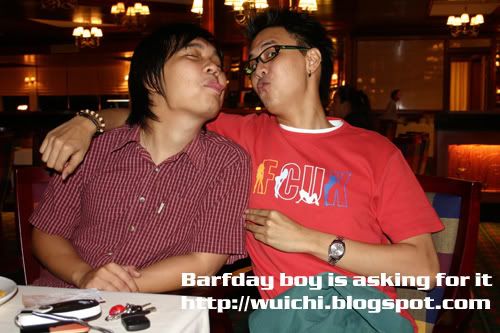 Eric thought everything was clear already, wrong answer my friend. I still have my backup red wine, half a bottle of Gin and a bottle of Barcardi gold ready to be served. He got away this time, we only finished the red wine and Gin but did not managed to open the Barcardi gold. Next time my friend, there will be no escape.
To Eric, May your wildest dreams come true and your most intimate fantacy turns reality, Miracle! you make it happen.