Pete's Special Kuching
When i was at Kuching attending my cousin's wedding, my uncle Ricky invited the Yeo family members for a dinner at Pete's Special. Kuching is known for the culinary specialties, so i am expecting something special since the proprietor name it Pete's Special. Pete's special is located some where at King's center, it should not be a problem for Kuchingites to spot the place or if you're not from there you can always get an instruction on how to get there.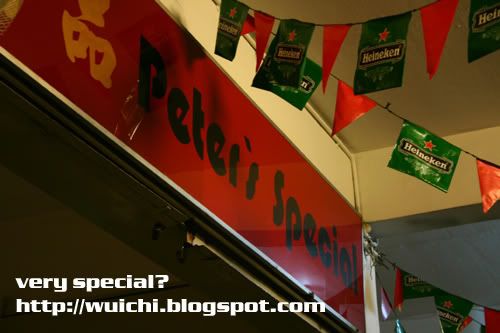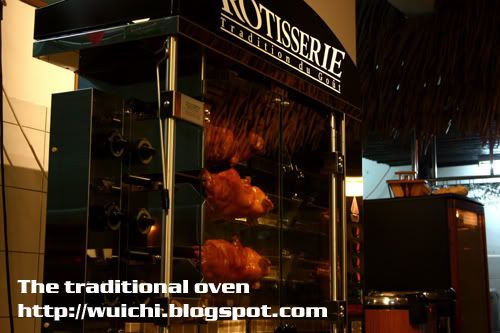 I like the concept of the restaurant, simple and yet nice. I noticed something tiny red and green on the table, It was chili padis and it is the smallest chili padis i have ever seen, now that is something special.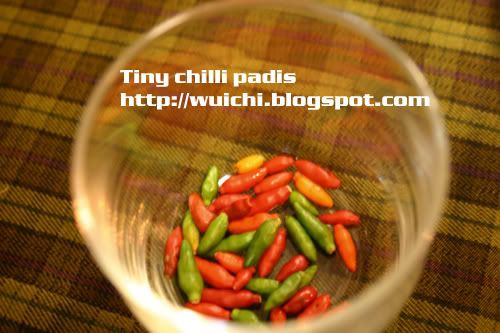 While waiting for the food to be served, all the relatives get the time to have a little chit chat.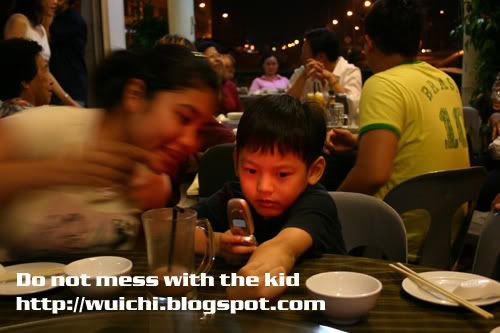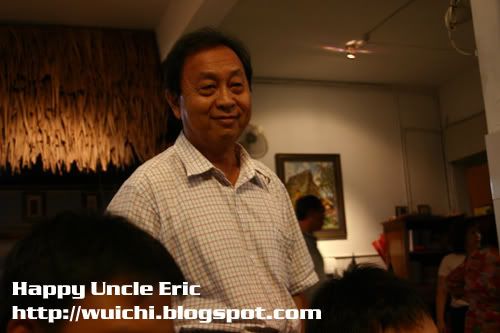 The First dish, Steamed Pomfret fish. The taste of the fish was great, it wasn't too salty or too soft or too hard. everything was just right.
The second dish is the dish where everyone has been anticipating for, the suckling pig. The is one of the most superb suckling pig i have eaten. The skin is crispy and the meat is juicy. This is absolutely recommended by me if you decided to go there.
The third dish is just simply creative, i have never thought that you can actually incorporate pork and prawns. Barbeque fresh water prawns with bacon wrappings, the food is getting more interesting each time they are served on the table. This is lucious i tell you.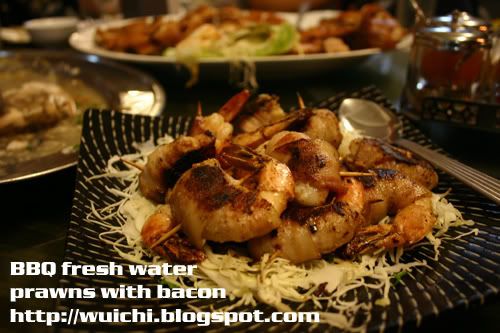 When i saw the fourth dish being served on the table, i thought that it was just ordinary steamed chicken that you can eat from chicken rice stalls. I have made a mistake until i took a bite, it is drunken chicken. The steamed chicken was soaked with Chinese rice wine and it was fabulous, especially for alcohol lovers. Not recommended for kids or people who doesn't like wine, the proprietor has named his establishment with the corret name.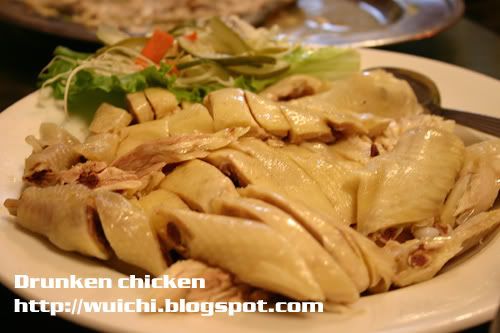 The food may make the restaurant sound so good, however there are a couple of things that i did not like. It took the waitresses more than 45 minutes to get our drinks ready, the workers there are not properly trained and they don't really have a clue on their job, the tend to get the orders and other things mixed up. I really liked the food there and it is really something special and unique, we ended dinner there with lots of red wine, cheers guys!