The 525i experience
This is probably one of the best moment i had during my trip at Kuching last weekend, it is like a fantasy becoming reality for every car freaks like me to drive a spanking good car. The opportunity was there for me, Alveen managed to get the
BMW 525i
for as his wedding ride. The BMW 525i is definitely a very good car, made with the best technology from Germany.
It was after Alveen & Lynn's wedding, we decided to take this beamer for a spin on Kuching's highway before returning it to the dealer. This car performance was simply amazing, with a sophisticated car computer on board controlling the systems. Huge 18 inch wheels, equipped with HID lamps for a cat's eye view during a night drive. The car's transmissions system comes with a triptonic system for the formula - 1 experience, and an overdrive mode for a good adrenaline rush experience. A front rear and back rear sensor for dummies who have problem parking a car, smooth black leather seats for an elegance look and comfort.
The 525i can go easily from 0-60km/h within a few seconds only(i cannot remember the exact time), cruising along the Kuching highway on 160km/h carrying 5 passengers with superb stability and power was fantatstic. We wish there was more straight road for us to cruise on and put the car to the test, no wonder BBC top gear's host Jeremy Clarkson gave good reviews on German made cars. I could not agree more with their selection and reviews on the BMW, however there are a couple of things we don't like. The car comes at a price of RM500++ grand with tax, the cost maintainence itself will send your bills sky high, an extreme fuel consumption car and extremely expensive petrol expenses required. However it is a very good car to own, despite the disadvantages.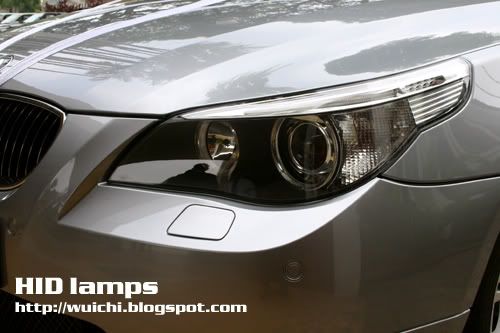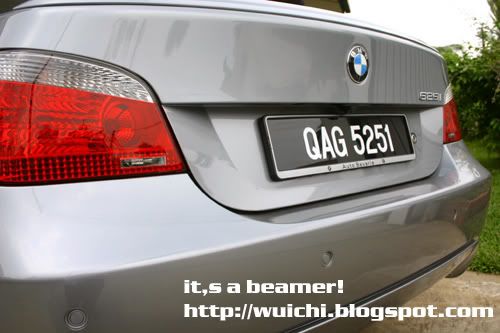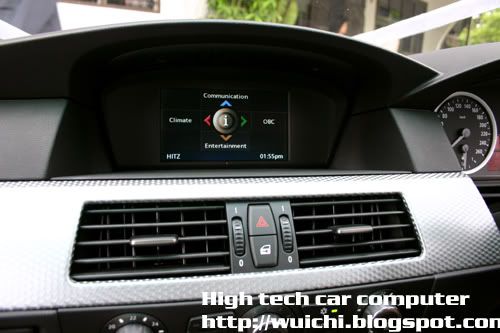 p/s: This post has been re-edited due to an unexpected hacked on the contents and photos, to whoever the fucker is who hacked my blog, a BIG FUCK YOU to you and may your asshole be forever infested by Iraqi fleas and every minute of your life is a miserable and pathetic one.